Impacts from September 2013 Flood - Old Fall River Road, Alluvial Fan and Trails

Select this link to learn More »
Longs Peak
Keyhole Route Information
For general information and answers to Frequently Asked Questions about climbing Longs Peak-Keyhole Route, click here.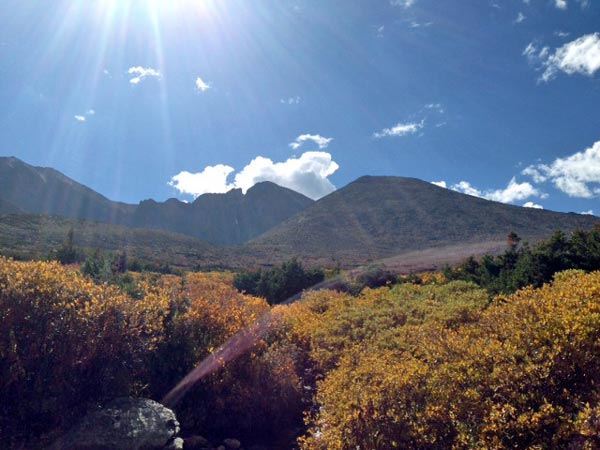 NPS
Longs Peak Conditions (as of September 19, 2014)
Conditions in Rocky Mountain National Park can change at any time. Travelers should expect to encounter rain, hail, sleet, snow, lightning, and any other weather imaginable when travelling in the mountains. Please take appropriate gear to endure these changing conditions. Also, be prepared to turn around when conditions exceed your abilities.
Remember your safety is in your own hands.
Longs Peak Trail
The Longs Peak Trail is dry all the way to the Boulderfield. The trail may still be covered in some places by standing water, especially after severe rain and thunderstorms.
Keyhole Route Conditions
Currently, the route past the Keyhole is wet but free of snow and ice. Projected temperatures and weather for the coming week will likely lead to the accumulation of snow and ice on route. Please be prepared for these conditions.
Chasm Lake Trail
The trail to Chasm Lake including the traverse just before the lake are snow free.
Did You Know?

Moraine Park was once a booming settlement. As the rustic cabins grew into lodges, the inn keepers built more facilities to serve guests. Stead's Resort had both a swimming pool and a golf course.