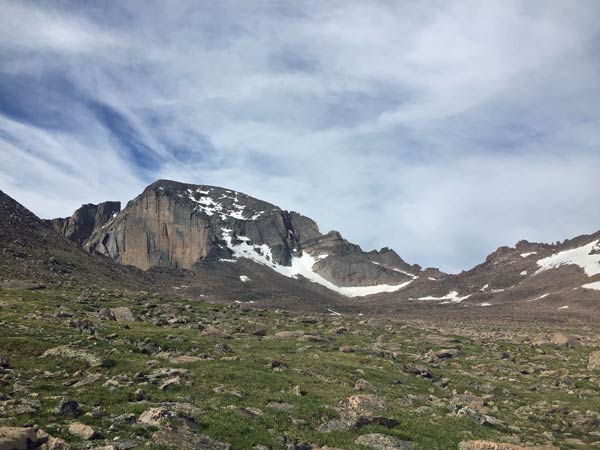 NPS
Longs Peak Conditions Report 8/19/15
Conditions in Rocky Mountain National Park can change at any time. Travelers should expect to encounter rain, hail, sleet, snow, lightning, and any other weather imaginable when travelling in the mountains. Please take appropriate gear to endure these changing conditions. Also, be prepared to turn around when conditions exceed your abilities.
Remember your safety is in your own hands.
Longs Peak Trail Conditions
The Longs Peak Trail is now snow free all the way to the Boulderfield. The trail may still be covered in some places by standing water, especially after severe rain and thunderstorm events.
Keyhole Route Conditions
The route beyond the Keyhole may be navigable without walking on snow, however the mountain saw a light dusting of snow down to approximately 12,000 feet on the evening of 8/18. There is a small amount of ice and snow lingering in the Trough but it is generally avoidable. There is currently running water in the Trough and on the Narrows.Running water on the Keyhole route has been freezing overnight making for early morning ice patches. Cautions is advised due to slip and fall potential, especially in steep and exposed terrain such as that found on the Ledges and in the Narrows.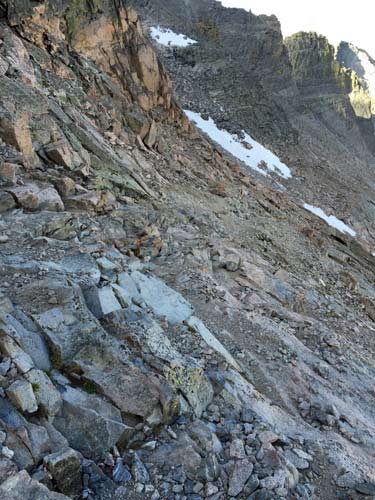 NPS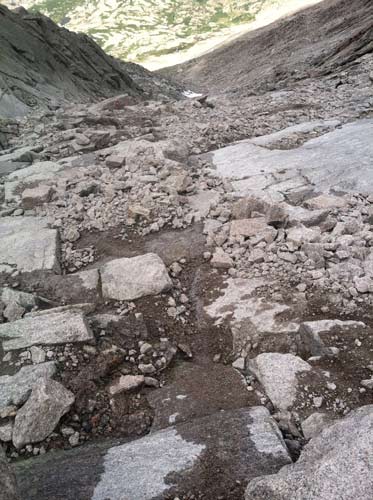 NPS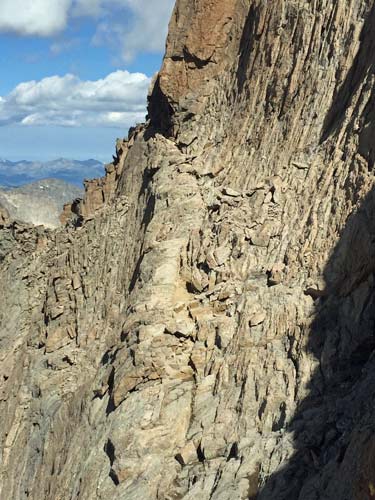 NPS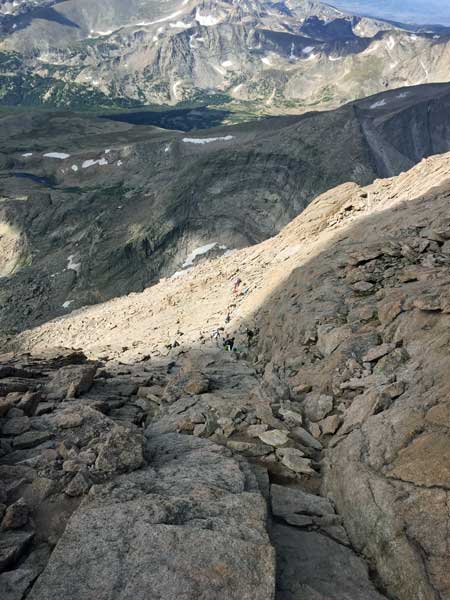 NPS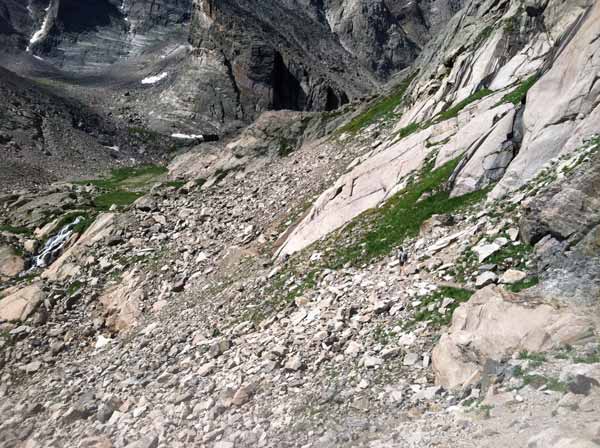 NPS
.