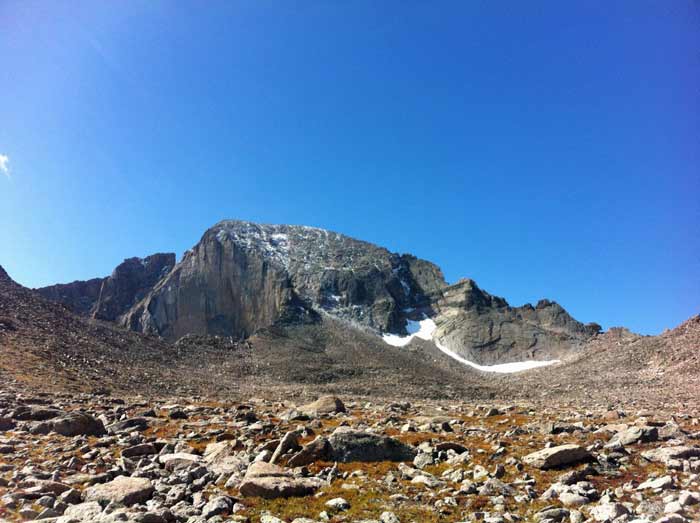 NPS

Longs Peak Conditions Report 9/18/15
Conditions in Rocky Mountain National Park can change at any time. Travelers should expect to encounter rain, hail, sleet, snow, lightning, and any other weather imaginable when travelling in the mountains. Please take appropriate gear to endure these changing conditions. Also, be prepared to turn around when conditions exceed your abilities.

Longs Peak Trail Conditions

The Longs Peak Trail has snow at The Boulderfield. The trail may still be covered in some places by standing water, especially after severe rain and thunderstorm events.
Remember your safety is in your own hands.

Keyhole Route Conditions
The route beyond the Keyhole is not navigable without negotiating snow and ice. Caution is advised due to slip and fall potential, especially in steep and exposed terrain such as that found on the Ledges and in the Narrows. Only those with proper mountaineering experience, equipment, and judgement should continue beyond the Keyhole.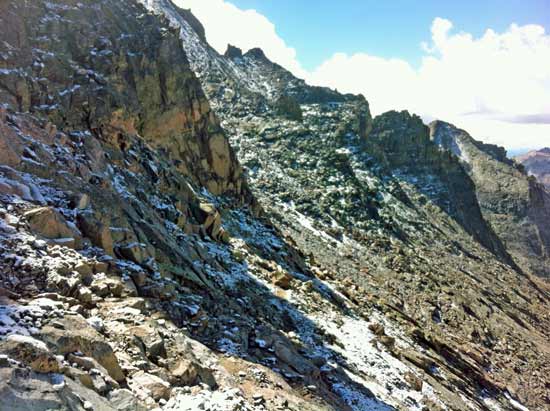 NPS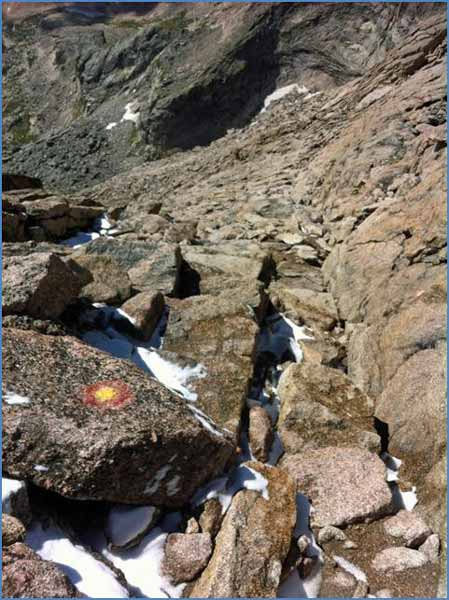 NPS