Keyhole Route Information
Learn more about climbing the Longs Peak Keyhole Route, including answers to Frequently Asked Questions.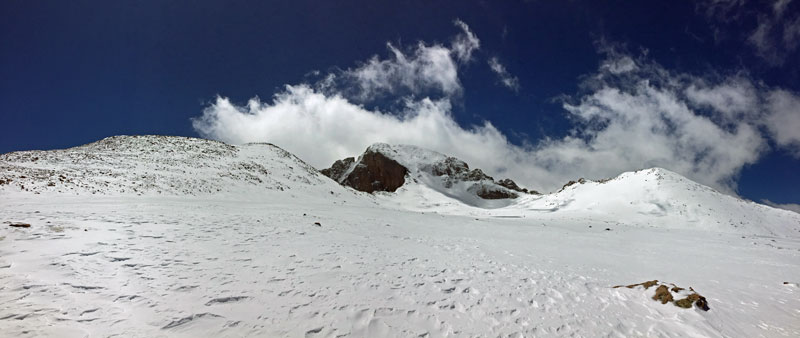 NPS
Longs Peak Winter Conditions Advisory - 5/21/2015
Winter conditions continue to exist in the high country of Rocky Mountain National Park. Recent storms have blanketed the mountain in significant amounts of snow. Any venture beyond the trail head will require route-finding skills, proper winter equipment, and knowledge of winter travel. Travelers should expect to encounter cold temperatures, snow and ice, avalanche hazards, and high winds. Winter routes are not marked and often vary from the established summer trails. Periods of excellent weather do occur, however they are short lived and backed by long periods of intense winter conditions. Also, be prepared to turn around when conditions exceed your abilities. Remember, safety is your responsibility.
Keyhole Route Conditions
The route beyond the Keyhole resembles nothing of its normal summer conditions. Snow has buried some of the recognizable features, creating difficult route finding. The bull's eyes are buried under snow and impossible to spot. Snow has filled in many of the narrow ledges making them steeper and exponentially more exposed. Climbing beyond the Keyhole will require proper experience and equipment. If you are looking for a challenging mountaineering route, requiring skill and special equipment, you will enjoy the current conditions.
Remember your safety is in your own hands.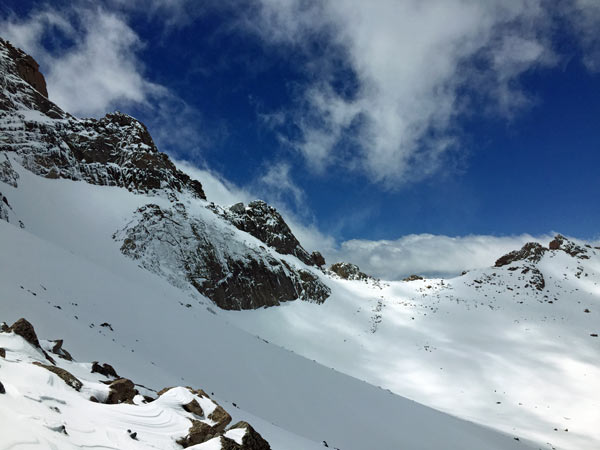 NPS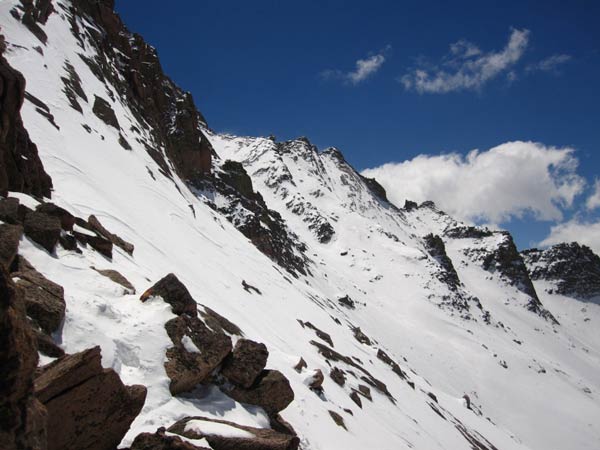 NPS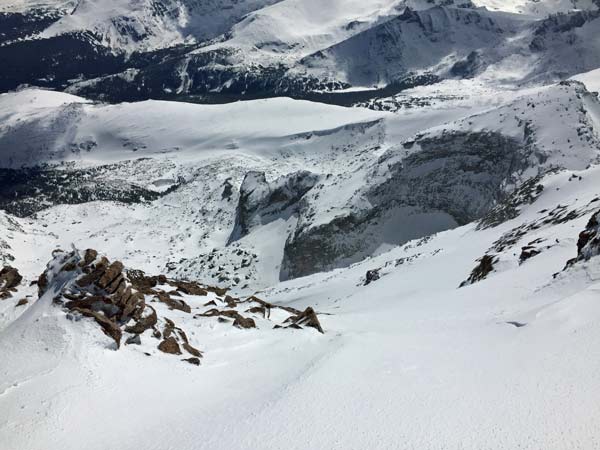 NPS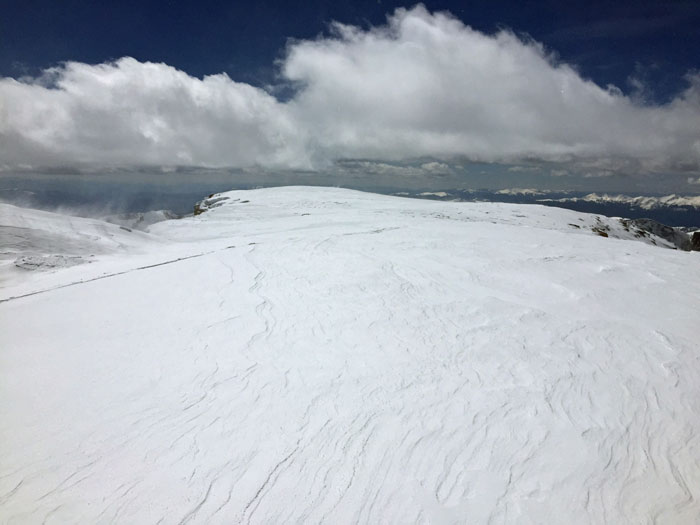 NPS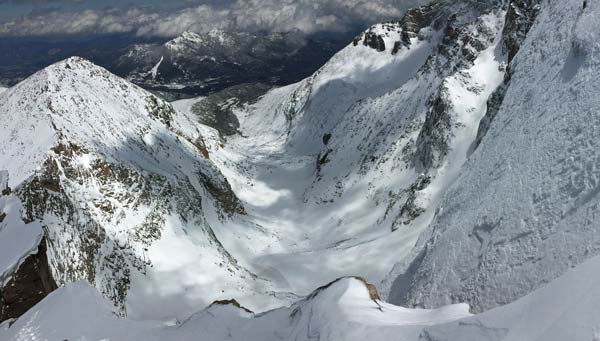 NPS