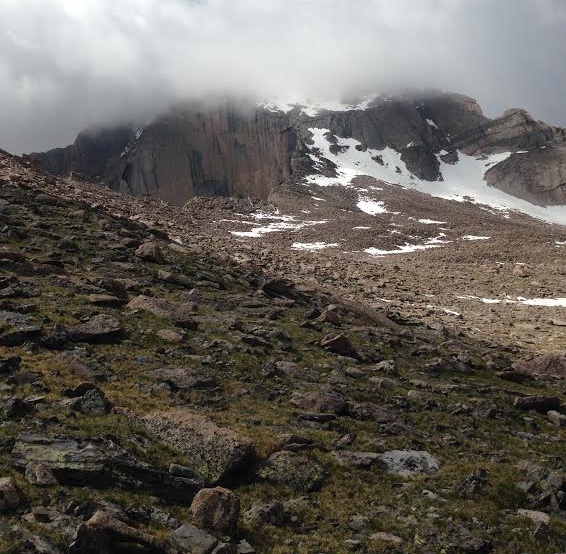 NPS
Longs Peak Conditions Report 7/3/15
Conditions in Rocky Mountain National Park can change at any time. The Longs Peak Trail is clear of snow to the West end of The Boulderfield. There are patches of snow and running water in the Boulderfield. Weather can change at any time on Longs Peak. Expect rain, hail, sleet, snow, lightning, and any other weather imaginable when travelling in the mountains. Please take appropriate gear to endure these changing conditions. Also, be prepared to turn around when conditions exceed your abilities.
Remember your safety is in your own hands.
Keyhole Route Conditions
The route beyond the Keyhole is in its classic "spring" like conditions. Snow has buried some of the recognizable features, creating difficult route finding. Some of the bull's eyes are buried under snow and may be impossible to spot. Patches of steep snow and ice can be found on The Ledges, Trough and Homestretch. A slip and fall in some sections could be catastrophic. Climbing beyond the Keyhole will require proper experience and equipment. If you are looking for a challenging mountaineering route, requiring skill and special equipment, you will enjoy the current conditions.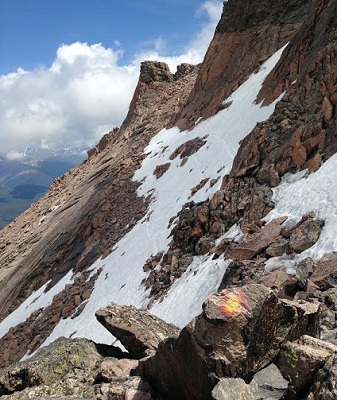 NPS
NPS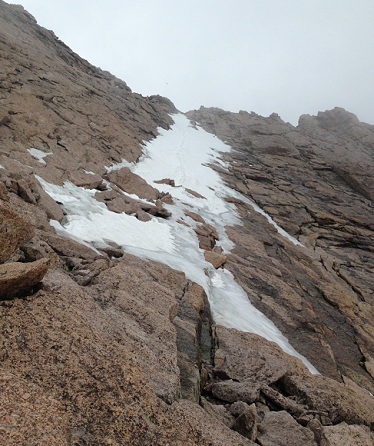 NPS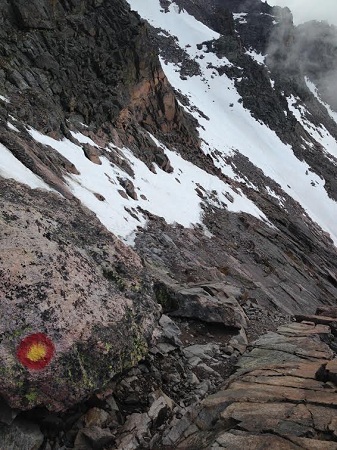 NPS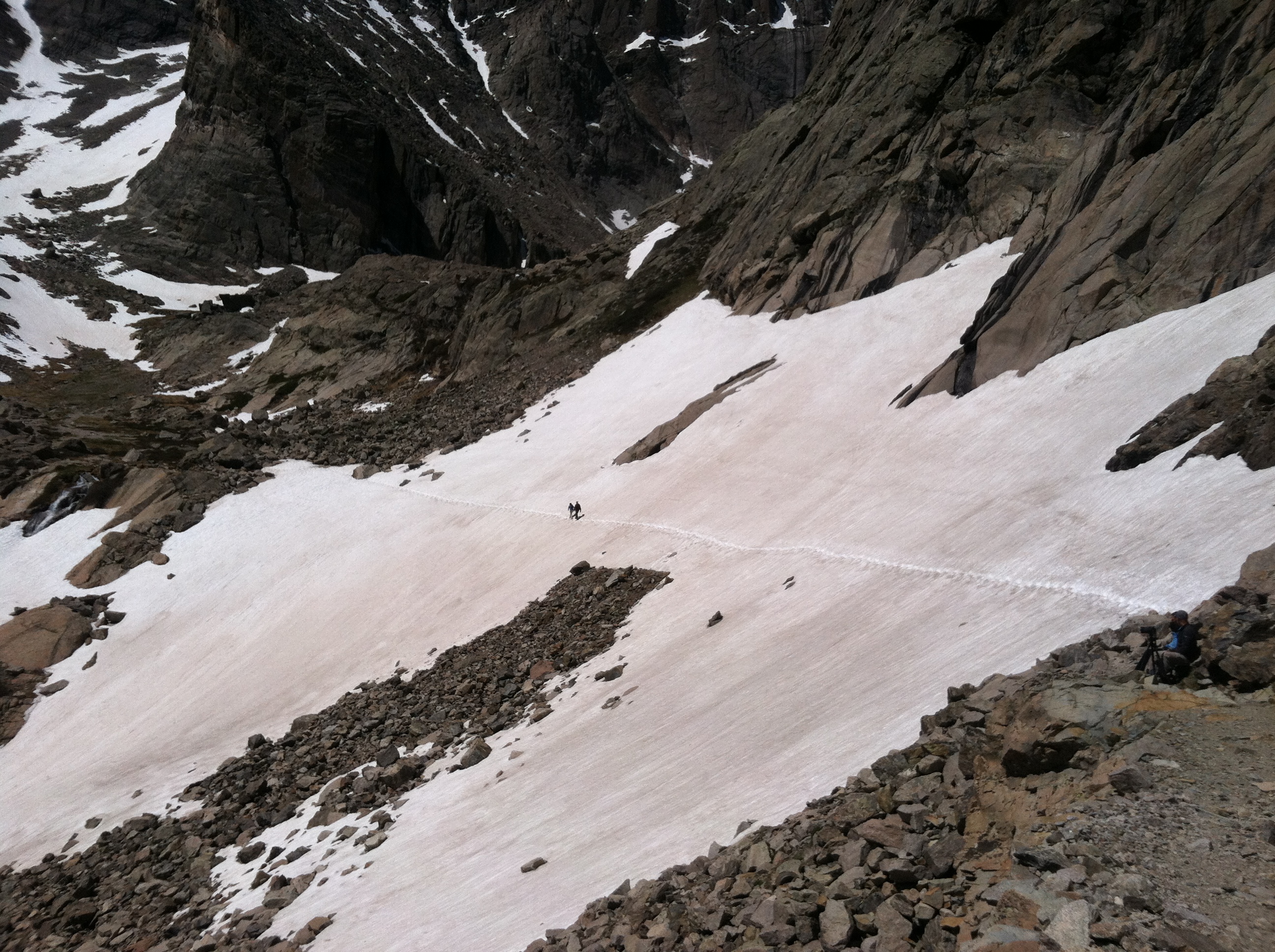 NPS
Snow currently covers very little of the Chasm Lake trail. The once significant steep snow field seen above that must be crossed is merely a few steps of snow now. Caution is still advised when traversing this snow field due to the potential for a sliding fall.
.