RMNP Employee Alumni Reunion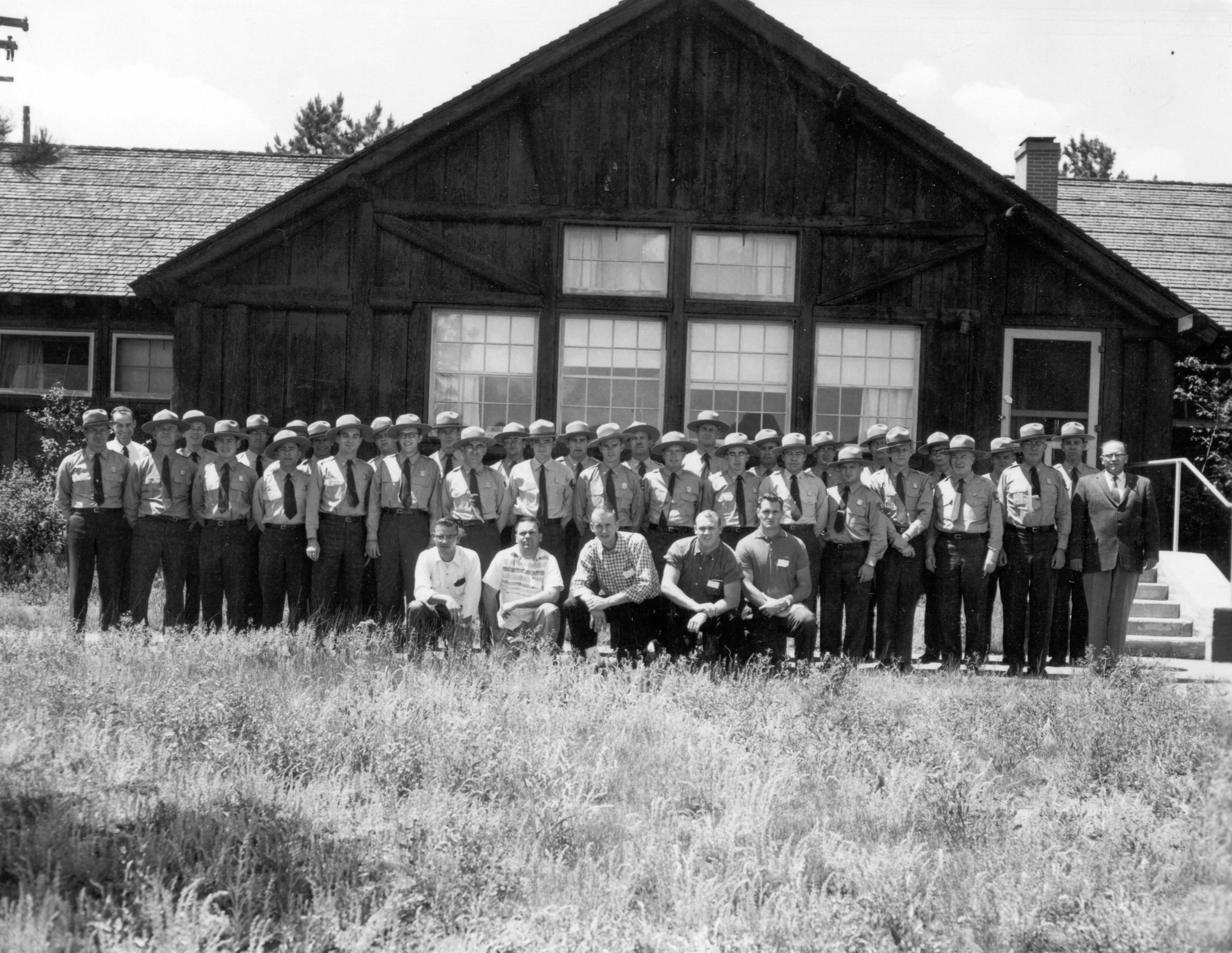 Were you a paid employee or intern at Rocky Mountain National Park? On September 18-19, 2015, an Employee Alumni Reunion will be held at the YMCA of the Rockies. Come re-discover the park and connect with friends old and new!
Reunion events will be held at the YMCA of the Rockies. Reunion attendees do not have to stay at the YMCA to take part in the festivities. However, there is a block of rooms at the YMCA that has been reserved for Reunion attendees.
REGISTRATION:
To register for the Employee Alumni Reunion, please fill out this form. If you are attending with another employee, please fill out separate registration forms. Return the form by email to ROMO_100th_Anniversary@nps.gov or by mail to Anniversary Coordinator, Rocky Mountain National Park, 1000 U.S. Highway 36, Estes Park, CO 80517.
If you have any questions or ideas for the reunion, please e-mail us .

ROOM RESERVATIONS:
Click here to be taken to the YMCA reservation website. If you would like to come in earlier or stay longer, please make your reservation on-line first for the dates of the reunion. Then please call Central Reservations at (888) 613-9622 to add the additional nights to your existing reservation. Please have your reservation number handy.
If you have questions regarding reservations, please contact Central Reservations Office at (888) 613-9622, and refer to the group name "Rocky Mountain National Park Reunion 2015".
Who's Coming So Far?
The following people are registered to attend the Reunion:
Gene Admire, 1967-1992
Phil Akers, 1993-1995
Stan Austin, 2005-2008
Craig Axtell, 1985-2000
Wayne Bates, 1950-1952, 1956-1958, 1960-1983
Scot Bowen, 1983-1987, 1993-1999
Sharon Brubaker, 1990-2015
Emi Hirabayashi Buck, 1985-1992
Kerry Buck, 1987-1992
John Chapman, 1960-1964, 1996-1998
Jim Cheatham, 2008-2014
Kathy Clark, 1975-1979
Howard Cole, 1985-1989
Larry Collins, 1954-1988
Karl Cordova, 1998-2008
Carol Cross, 1992-2008
Drew Davis, 1977-78
Frank Fiala, 1978-1989
Joe Fischer, 2002-2003
Cathy Foley, 1987-1988
Larry Frederick, 1972, 1973, 1976, 2001-2013
Sharon L. Gladman, 1980, 1981, 2001
Tom and Linda Griffiths, 1958-1968
Rick Guerrieri
Laura Harger, 1999-2008
Phil Heckman, 2007-2012
Josh Heise, 2004-2007
Norman Hinson, 1960-1961
Jeremiah Hyslop, 1997-2000
Michelle Kerns, 2000-2009
Jay Kirkpatrick, 1961-1967
Dennis and Penny Knuckles, 1976-1979
Al Koss, 1988-1989
Betty Lieurance, 1990-1999
Gina Lux, 2002-2003
Jody Magnuson, 1973-1994
Jeff Manley, 1986-1988
Paul McLaughlin, 1986-1989, 2007-present
Sue O'Connor, 1977-2010
Danny O'Neal, 1974-1989
Gina Pearson, 1992-1996
Karl Pearson, 1992-1996
Jim Protto, 1975-1999
William Quisenberry III, 1962-1966
Patrick Reed, 1983-1986
Pat Reeder, 1958-1960
Douglas Ridley, 1977-1979, 1992-2003
Vivian Ridley, 1979, 1993-2003
Michael Sanders, 1974-1978
J.R. Schnelzer, 1984-1989
Henry J. Smith, 1968-1989
Leslie Spurlin, 1974-1975
Bill Stebbins, 1977-1983
Sheridan Steele, 1982-1989
Orville Thomas, 1955-1988
Gary Thrash, 1970-1975
Michelle Uhr, 1988-1990
Larry Van Slyke, 1963-1981
Meg Weesner, 1975-76
Patti Wermeling, 1986-87
Mary Wilson, 1989-1996
Cheri Yost, 2000-2010
Phil Zichterman, 1976-1985