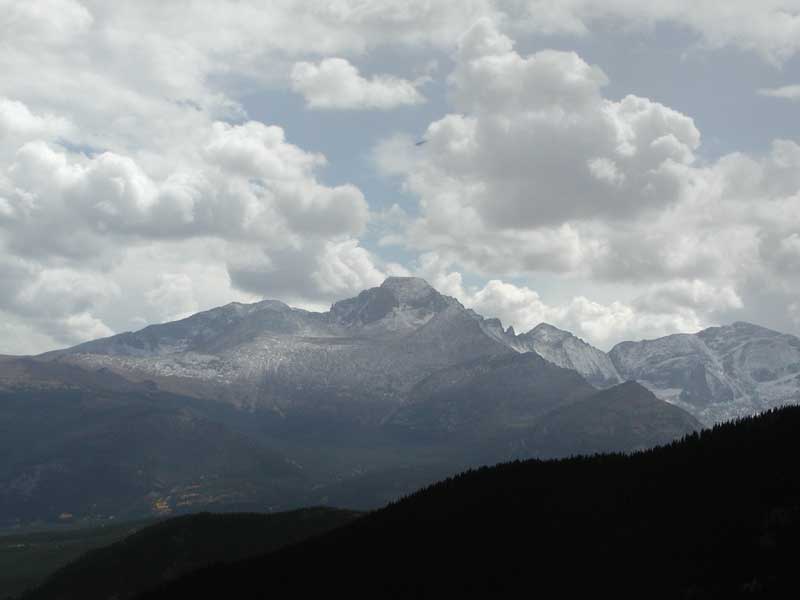 Rocky Mountain National Park
Clicking on the photos on this page will open up a larger version.
Rocky Mountain National Park, located in northern Colorado, encompasses an area of 416 square miles (265,769 acres). Among its special features are beautiful mountain vistas (114 named peaks above 10,000', with Longs Peak at 14,259'), and thousands of varieties of wild plants and animals. RMNP is quite popular, with about than 3 million visitors a year.