Ferns
(NPS photo)
Because ferns require damp conditions for reproduction, the park's wetlands, streams, and seeps provide moisture-rich environments well suited for fern growth and spore propagation. Most ferns within the park are easily recognizable by the intricate symmetry of their fronds or leaves. However some species, such as the southeastern adder's toungue, lack this characteristic. The adder's toungue consists of a single oval leaf with a narrow stalk rising to a spore covered tip. Other fern species, such as christmas, royal, sensative and bracken ferns have feather-like fronds with spores dispersed from the underside of the frond. These can be found in abundance where conditions permit.
From stream fringes such as at Cold Harbor, to the cool, damp conditions found under dense forest canopies at Gaines' Mill and Malvern Hill, fern species can be found throughout Richmond National Battlefield Park.


Did You Know?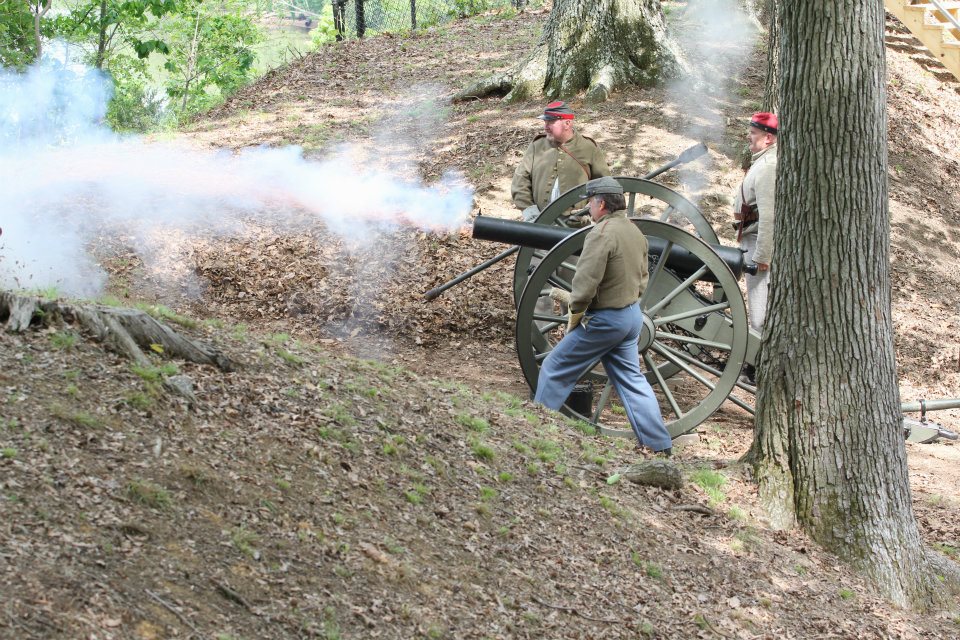 Prior to the 1864 battle, some participants called the 1862 engagement at Gaines' Mill the battle of Cold Harbor. When the armies fought here a second time, Cold Harbor was used to name the later engagement.