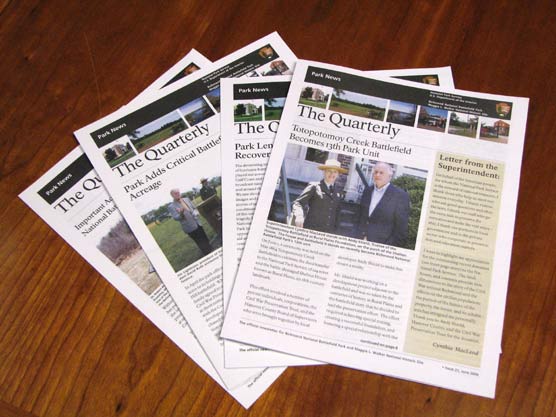 National Park Service
This section is designed to keep you informed about news events, special programs and park projects. You will also find the latest issue of The Quarterly, Richmond National Battlefield Park's and Maggie L. Walker National Historic Site's newsletter. The Quarterly has been informing the public of park news since 1999.
There have been many exciting developments here at Richmond National Battlefield Park. Come back often to view the latest news. If you have any questions or comments on information you see in this section do not hesitate to contact us.