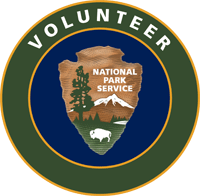 Volunteers-In-Parks (VIPs)

To accomplish its important duties of preservation and education, the National Park Service relies on the efforts of volunteers who give their time and expertise to help achieve the National Park Service mission.

Volunteers play a key role at Richmond National Battlefield Park and are active in many areas of park operations.

Volunteers will:
• Learn about the Richmond National Battlefield Park and the National Park Service
• Receive training in Richmond National Battlefield Park history, operations, and procedures
• Have a flexible schedule
• Enjoy the satisfaction and experience in communicating with and helping park visitors while representing the National Park Service
• Be recognized for sharing their time, knowledge, and expertise
Types of Opportunities:
Interpretation
Work with rangers to help share the stories of Richmond National Battlefield Park. We need volunteers to staff visitor centers, give tours, and work special events.
Contact Ed Sanders for more information at 804-226-1981 or e-mail us.
Resource Management
There are a wide variety of projects that provide volunteer opportunities within the Resource Management division. Opportunities include invasive species management, native grass planting on earthworks, trail maintenance, trash pickup, assisting in water quality monitoring, stream clean ups, mapping and characterization of vernal pools, helping with breeding bird monitoring, and reptile and amphibian surveys.
Richmond National Battlefield Park is comprised of 12 unique units throughout the Richmond area, each with their own resource challenges. The park has just begun an Adopt-a-Battlefield Program for groups to assist with site upkeep and improvements.
Contact Kristen Allen to learn more about these opportunities at 804-795-5019 x.1 or e-mail us.
Not sure how to contribute? Which volunteer task is right for you? Volunteer jobs can be developed around individual interests and the park's ongoing projects and goals. Take a few moments to tell us more about yourself or group by filling out an application and sending it to the following address:
Richmond National Battlefield Park
3215 E. Broad Street
Richmond, VA 23223
ATTN: Volunteer Coordinator
For more information on the National Park Service volunteer program visit: http://www.nps.gov/volunteer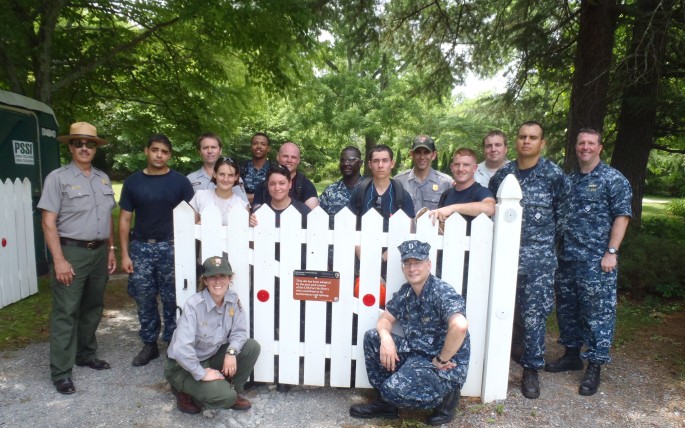 NPS Photo