Permits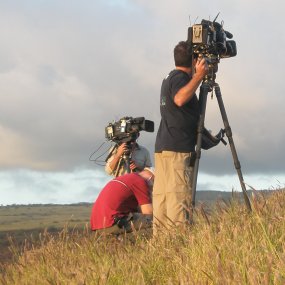 Photography/Filming Permit
Anyone interested in using the Park for commercial photography/filming must obtain a special use permit. Fees are as follows: $100 Application Fee; $150 Location Fee; $50/hour Ranger Fee.

For more information, please contact the Park at (808) 882-7218.
Contact the Chief Ranger for more information on special use permits at (808) 882-7218.
Did You Know?

Each week from January to March, volunteers from the Hawaiian Islands Humpback Whale National Marine Santuary come to Pu'ukohola Heiau National Historic Site to watch the whales and to talk with Park visitors.