Ranger Activities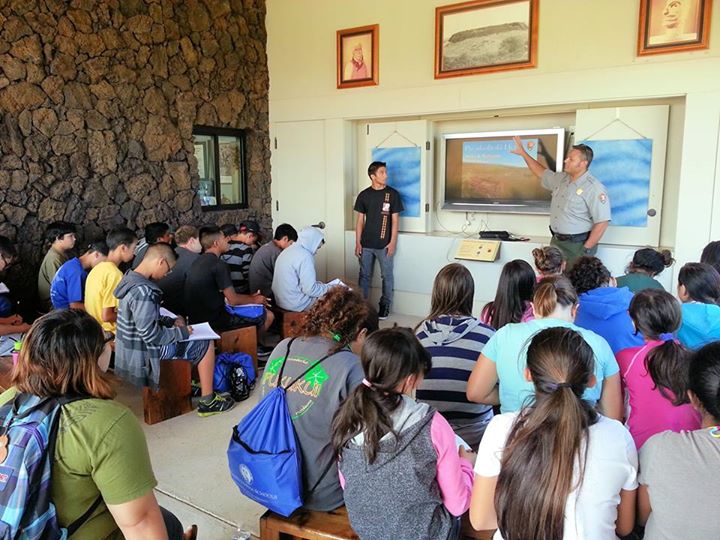 Ranger Talks and Tours
Park rangers are present in the park daily and are often available to provide presentations and/or guided tours of the park grounds (as staffing permits). If formal programs are not possible during your visit, our friendly park ranger staff are available to personally answer your questions and to provide information about the park. Groups of ten individuals or more may arrange for a ranger-led program at least one week in advance (a nominal fee of $2.00 per person apply).
Park rangers are also available to provide Educational Tours to bona fide educational institutions.
Did You Know?

Kawaihae on the Island of Hawai'i receives less rain in a year than some areas in the Islands receive in a single hour! In 1953, Kawaihae received only .19' of rain the entire year, which is far less than some places have received in a single minute! More...