Ranger Activities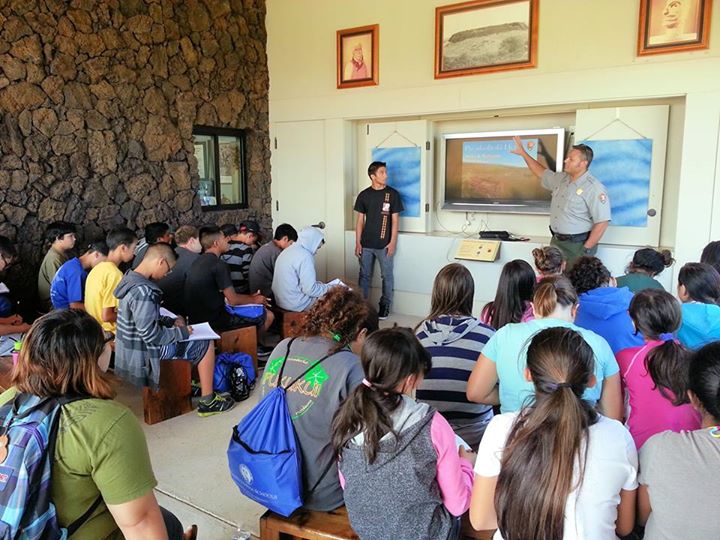 Ranger Talks and Tours
Park rangers are present in the park daily and are often available to provide presentations and/or guided tours of the park grounds (as staffing permits). If formal programs are not possible during your visit, our friendly park ranger staff are available to personally answer your questions and to provide information about the park. Groups of ten individuals or more may arrange for a ranger-led program at least one week in advance (a nominal fee of $2.00 per person apply).
Park rangers are also available to provide Educational Tours to bona fide educational institutions.
Did You Know?

Many of the stones on Pu'ukohola Heiau are believed to have come from Pololu Valley. It is believed that Kamehameha and his men formed a human chain approximately 25 miles long and passed the stones one person to another all the way to the temple site.