Ho`oku`ikahi Establishment Day Hawaiian Cultural Festival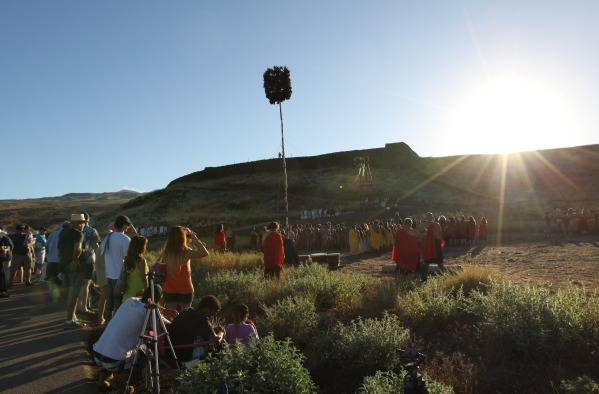 August 16-17, 2014
HO'OKU'IKAHI I PU'UKOHOLĀ
(To Unify at Pu'ukoholā)
Pu'ukoholā Heiau National Historic Site will celebrate its 42nd anniversary with the park's annual Ho'oku'ikahi i Pu'ukoholā Establishment Day Hawaiian Cultural Festival. The festival will open with Nā Papa Kanaka o Pu`ukoholā Heiau performing the Ho`okupu and Ho'oku'ikahi ceremonies on Saturday, August 16 from 6:00 a.m. to 9:30 a.m., with festivities continuing till 3:00 p.m. On Sunday, August 17 the festivities will commence at 9:30 a.m. and continue through 3:00 p.m.
This annual celebration is entitled "Ho'oku'ikahi I Pu'ukoholā Heiau." Each year the festival's theme is "Ke Kulana No'eau o Ka Wā Kahiko" (The Culture of Ancient Hawai`i) and the subtheme for this year's event is "Au'a 'ia e kama e kona moku" (We all hold on to the traditions for our children and our land). Established as a National Historic Site on August 17, 1972, Pu'ukoholā Heiau continues to be a place where living history is perpetuated, and where efforts to bring the people of Hawai'i together in pursuit of completing Kamehameha the Great's unfinished good deeds is a primary objective. This festival seeks to unify he past with the present to establish a firm future.
Over 20 arts and craft workshops and demonstrations will be available for visitors to experience and learn hands-on, including Lei Haku Ame Lei Wili (ancient lei making), Hana Hu (making spinning tops), Hana Kapa Kuiki (quilting), Hawaiian Games, Kahili (feather standards), Ulana Lauhala (Lauhala weaving), Holo Wa'a (canoe rides), and more. This year we will be having local musicians playing songs of Hawai'i.
Park Superintendent Daniel Kawaiaea Jr. invites the public to join the festivities with only one stipulation, that each visitor learns at least one craft before leaving the area to help preserve part of the Hawaiian Culture. Bring refreshments and lunch if you plan to stay the entire day. It is recommended that comfortable clothing be worn, and that you use some type of sunscreen. This event will take place at Pelekane (Royal Courtyard) located near the beach below Pu'ukoholā Heiau. Parking will be on the coral flats, south of the Kawaihae Harbor.
This free public event is made possible through the cooperation of the Hawai'i Pacific Parks Association, Na Papa Kanaka o Pu'ukoholā Heiau, the Royal Order of Kamehameha—Kohala Chapter, the National Park Service, and many friends of the Park.
The stone heiau at Kawaihae is one of the last major sacred structures built in Hawai'i before outside influences altered ancient Hawaiian life permanently. Constructed in 1790-1791 by Kamehameha I, it ultimately led to his unification of the Hawaiian Islands and its people by 1810.
Additional information about this year's event will be added to this page as it becomes available. If you have questions about this event not addressed on this page, please contact the park.
2013 Photos and Videos:
(Day 1 Photos; Day 2 Photos; Videos)

2012 Photos

2011 Photos
Future Festival Dates:
August 16-17, 2014
August 15-16, 2015
August 13-14, 2016
August 12-13, 2017
August 18-19, 2018
August 17-18, 2019
August 15-16, 2020
August 14-15, 2021
August 13-14, 2022
August 12-13, 2023

The photographs below were taken by Kai Markell and are used by persmission. They were taken on August 14, 2010 during the various ceremonies that took place at the 38th Annual Ho`oku`ikahi Hawaiian Cultural Festival.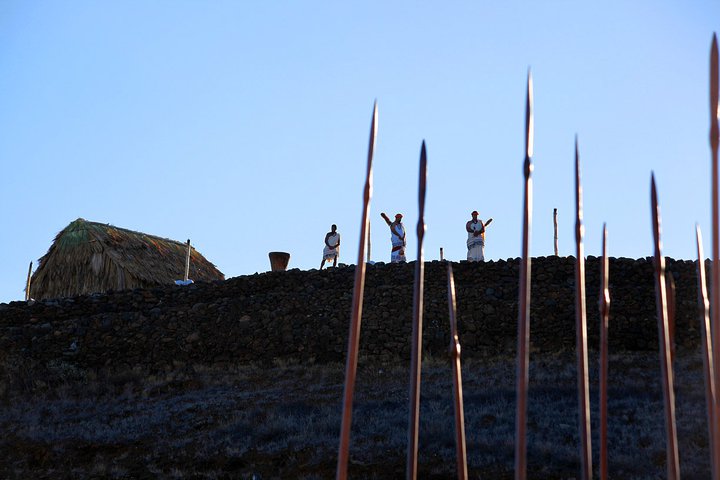 Photo by Kai Markell. Used by permission.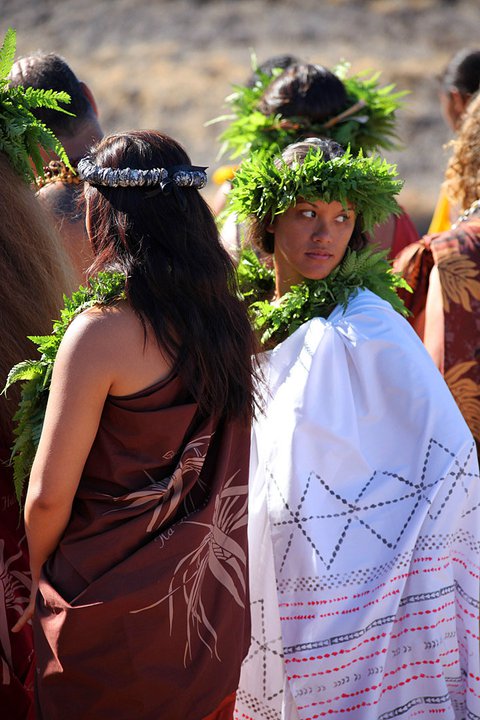 Photo by Kai Markell. Used by permission.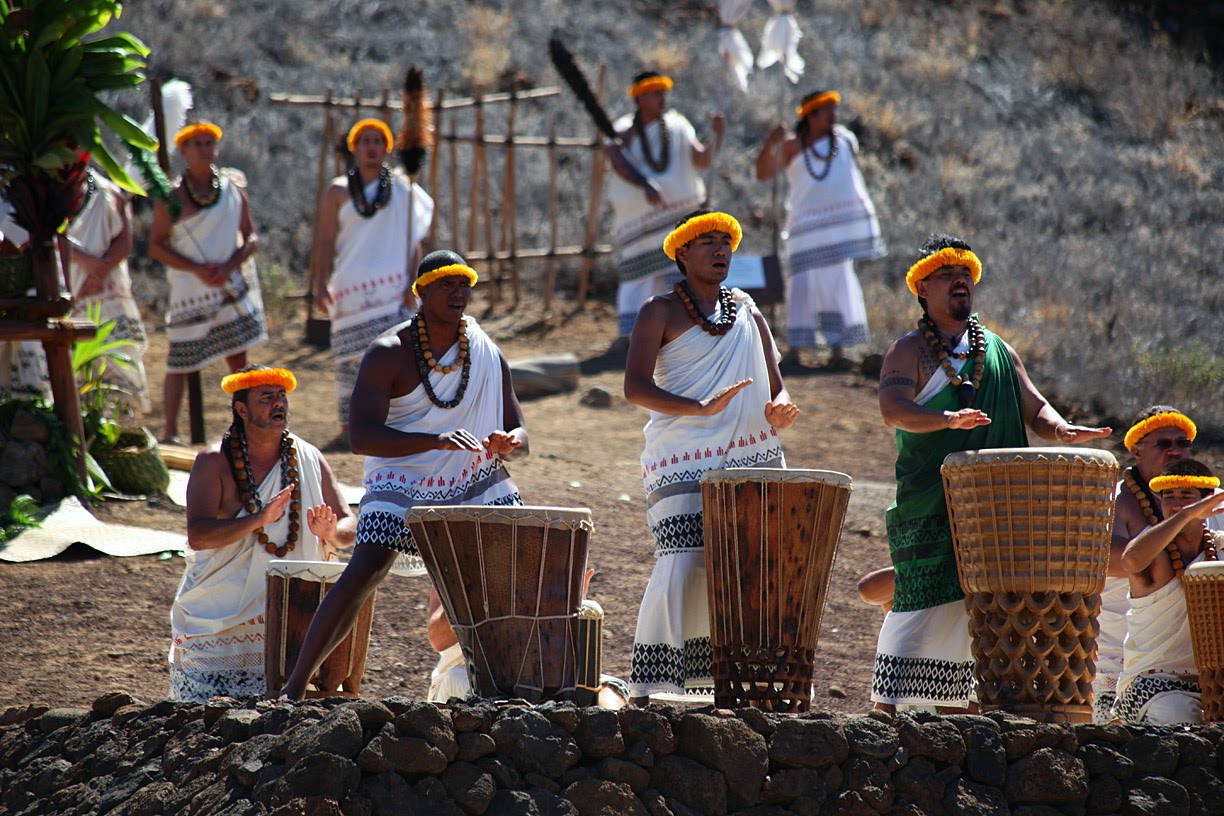 Photo by Kai Markell. Used by permission.
Did You Know?

Every August Pu'ukohola Heiau National Historic Site holds the Ho'oku'ikahi Establishment Day Hawaiian Cultural Festival. During the two day event, visitors can learn crafts, watch cultural demonstrators and participate in games and activities. More...