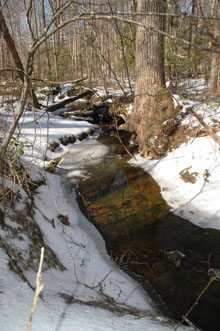 National Park Service
A small tributary of Quantico Creek can be found along the trail. Notice the exposed tree roots of trees that line the water's edge, which create even more habitat for different organisms.
After leaving the creek's edge it is only a short five minute walk back to the Farms to Forest Trail and another ten minutes back to Oak Ridge Campground.