People
There are many individuals who shaped the past and present Prince William Forest Park. Click on the links below to learn more about these fascinating lives.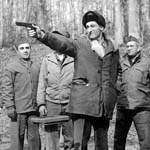 Spies in the Park (Office of Strategic Services)

From 1942-1945,
the Office of Strategic Services
occupied Prince William Forest Park. Beneath the cover of a vast forest, America's fledgling spy agency trained thousands of men how to win the hidden front of World War II - the clandestine war.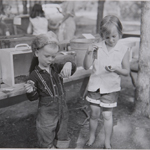 Summer Camps
Prince William Forest Park was originally called Chopawamsic Recreational Demonstration Area (RDA). Chopawamsic was founded in 1936 as a place for inner-city kids to play in the country air. Learn more about the great depression-era summer camps that first used Prince William Forest Park in the 1930s.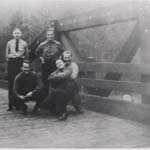 Civilian Conservation Corps

The
Civilian Conservation Corps
built Prince William Forest Park from scratch. From 1936 to 1942, the CCC used locally harvested materials to turn farmland into an outdoor playground for D.C. area residents.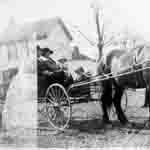 Park Families
Generations of families lived, farmed, and died on lands that today make up Prince William Forest Park. Remnants of their lives are scattered beneath this forest preserve. They are our
park families
, and their stories should not be forgotten.
African American History

The
African American
story in Prince William Forest Park is as diverse as the wildflowers in springtime. Learn more about the African American experiences of workers at the Cabin Branch Pyrite Mine, farmers in Hickory Ridge and Batestown, and summer camp kids who left D.C. during the great depression to enjoy the great outdoors.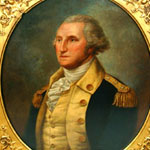 Washington & Rochambeau
The great Revolutionary War
Generals George Washington and the French Comte de Rochambeau
marched together toward Yorktown and toward victory. They used a historic road trace that now passes through Prince William Forest Park.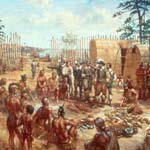 American Indians

Chopawamsic means 'by the small isolated lodge' in the language of the
Algonquian people
who once inhabited this land. Learn more about their lives and livelihoods on this land before European contact.