Photos & Multimedia
Exhibits - View a series of outdoor exhibits at various sites along El Camino Real de Tierra Adrentro NHT. Take the virtual journey and then visit the site!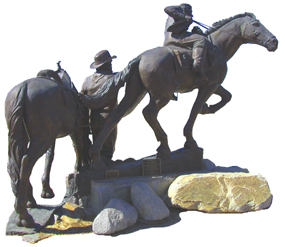 National Park Service
The
Photo Gallery
has a sampling of photographic images from along the Pony Express National Historic Trail. Most of the images displayed on the gallery page are public domain. If you use one, please use this credit line: Courtesy National Park Service.