Opeev'
NPS
Shepherdia Rotundifolia

Buffaloberries can be sweet or tart.
Floating them in water is the test.
Tart fruit floats but the sweet berries
sink. Opeev' berries are eaten fresh or
dried and then boiled when needed.



Did You Know?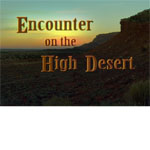 Pipe Spring National Monument has a new video! This video talks about the history and culture of the people who have utilized Pipe Spring: The Ancestral Puebloans, Kaibab Paiute, and the Mormon Pioneers. More...