Fall 2013: Highway Interchange Bridge Work

Painted Desert Traffic Interchange (I-40 Exit 311) may be closed for construction. Check here for updates from Arizona Department of Transportation (ADOT): More »
Nov. 2012-July 2013, due to bank error credit cards may not have been charged for your entrance fee

...due to a bank error credit cards may not have been charged for your entrance fee, even if you received a receipt from the entrance station. The error was corrected on Sept. 26th, 2013. We apologize for any inconvenience this may have caused.
Hiking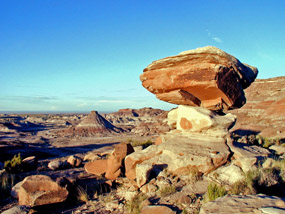 NPS
One of the best ways to enjoy and experience Petrified Forest National Park is on foot. Maintained trails range in length from one-third mile to almost three miles.
You can also hike in the trail-less Wilderness Area, as a day hike or on an overnight backpacking trip.
Stay on designated trails in developed hiking areas. Off-trail hiking damages the fragile grassland environment and disturbs wildlife habitat, creating unsightly "social" trails. Leaving the designated trail can also be hazardous for hikers due to loose rock and dangerous cliffs.
Pets must be kept on leash and are allowed on maintained trails. Pets are not permitted in the park buildings or in Wilderness Areas; this regulation does not include service animals, of course.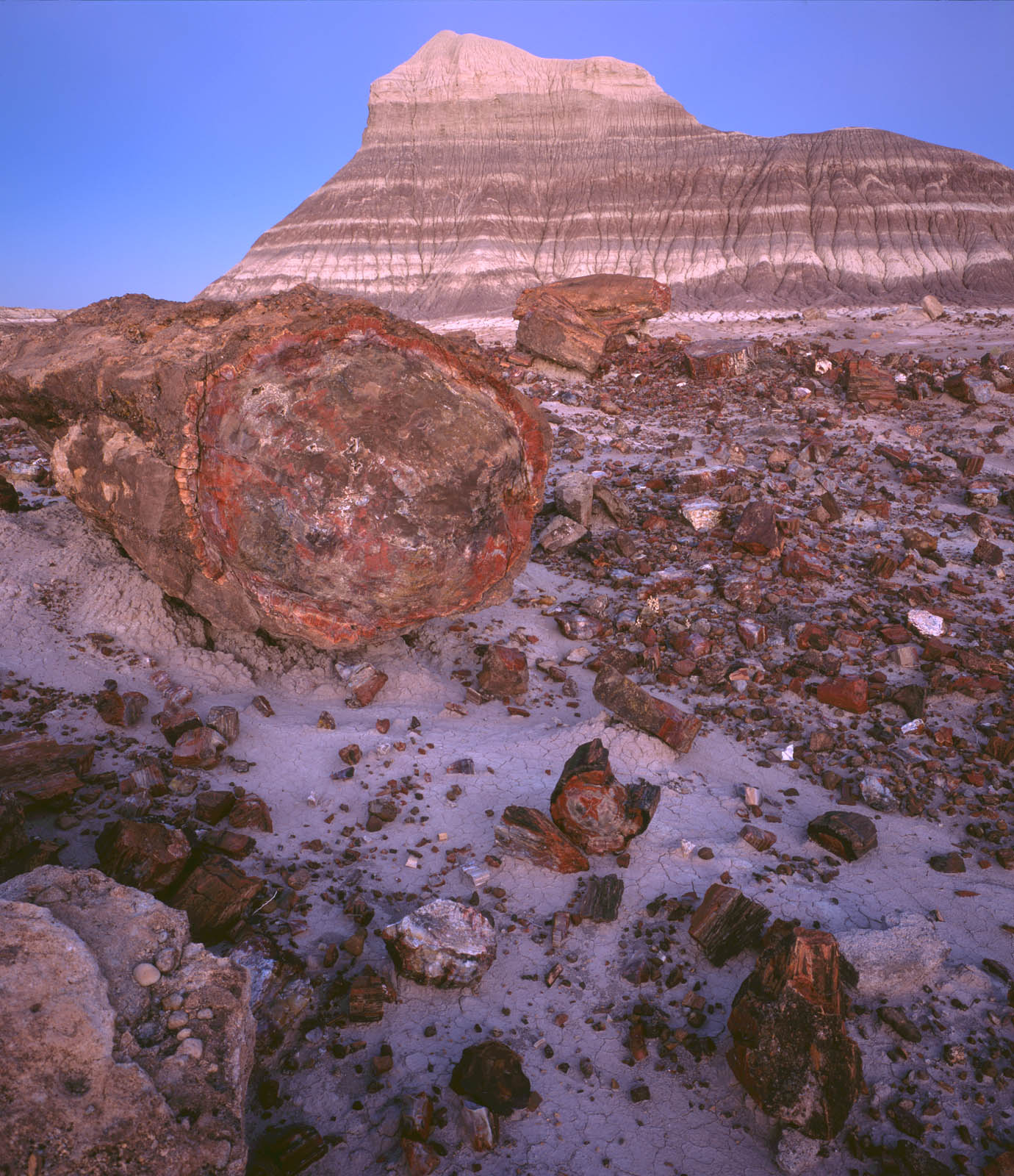 T. Scott Williams/NPS
Off the Beaten Path....Are you ready for Adventure? Click here...



Did You Know?

There are about ten known species of bats in the park. This is a pallid bat sleeping at the Painted Desert Complex. Discover more about mammals of Petrified Forest. More...