Gary Cawood  Artist in Resident 2014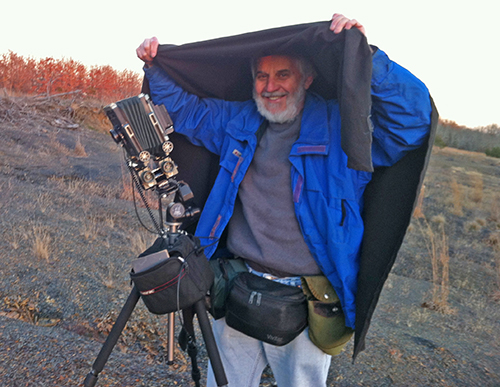 Gary Cawood
Gary Cawood received a Bachelor of Architecture degree from Auburn University in 1970, and after service as a VISTA in the Pittsburgh Architect's Workshop, began a serious study of photography in 1972. He received a Master of Fine Arts in Photography from East Tennessee State University in 1976 He has taught at the University of Delaware, Louisiana Tech University and is currently Professor and Head of the Photography Area at the University of Arkansas at Little Rock.
Cawood's photographs have been widely exhibited throughout the United States, including over sixty solos and approximately one hundred two-person and group shows. He has received Visual Artist Fellowships from the National Endowment for the Arts, the Mid-America Arts Alliance and the Arkansas Arts Council. His work is included in numerous public collections, including the Smithsonian National Museum of American Art, Baltimore Museum of Art, Corcoran Gallery of Art, the Library of Congress, the Amon Carter Museum and the New Orleans Museum of Art.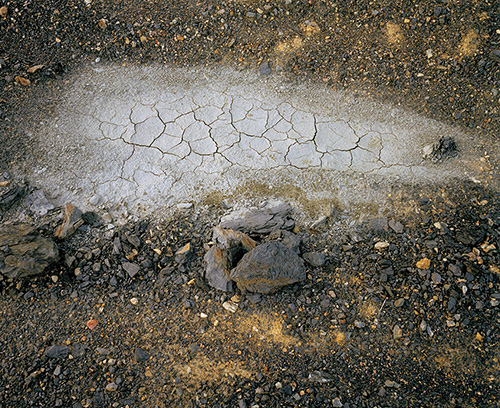 Gary Cawood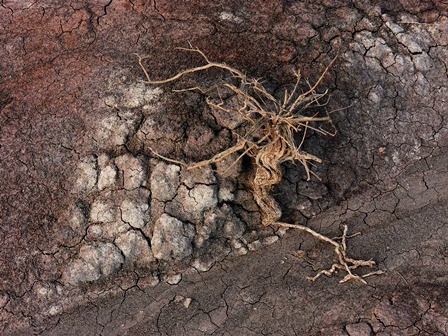 Gary Cawood (2014)
My experience with the Petrified Forest goes back to 1969, when I was first beginning to take photography seriously. I was traveling with a group of friends, and we happened upon the Blue Mesa. So when I arrived for the residency, that was first on my list. Still as stunning as ever.
The park is full of stunning vistas, but for the photography that I now pursue, it's the details seen closer up that intrigue me the most. So I quickly discovered the wilderness trails and settled on sections of two of them to explore rigorously. The original trail into the Blue Mesa takes you through a parched landscape with an amazing assortment of colors and textures. The scrubby plant forms persevere like heroic little sculptures. The other trail I frequented starts beside the Painted Desert Inn and takes you down into the profusion of color that most folks only view from above. The red soil is especially dramatic here, but you will also find areas where the petrified wood is scattered about like it's no big deal. I'm sure there are many other spots equally enchanting, but these two areas were more than enough for two weeks of investigation.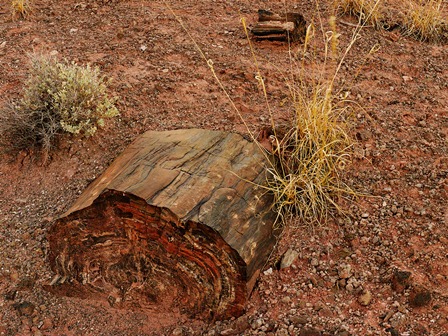 Gary Cawood
Anyone who has visited a national park would probably expect to find really nice and interesting folks there, and this is certainly the case with the Petrified Forest. Kip Woolford does a superb job of coordinating the artist-in residence program. Everyone was welcoming and helpful. The adobe cabin provided for each artist is a great pleasure. When you arrive, everything is in place to go to work and make art.
The experience was truly rich for me, and the comments left by other artists suggest that my reaction was widely shared. The opportunity to examine this amazing landscape in such detail was a gift. My only regret was having to pack up and leave—an extra week would be even more terrific.