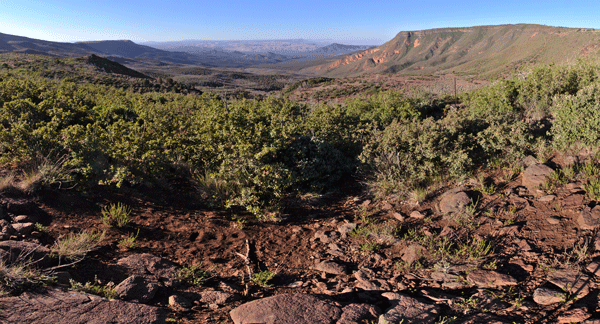 Photo by Kenneth Ingham
Parashant National Monument is a rugged and wild land larger than the state of Rhode Island. It epitomizes much of the "Wild West" including a vast, wild landscape of desert cactus and sheer canyon walls, soaring raptors and tall ponderosa pines, isolated cattle corrals and line shacks, lone cowboys, and rugged rock formations set against endless blue skies. Few signs of civilization mar the splendid isolation of this vast landscape making it one of the best places in the world to view dark night skies.
With the Grand Canyon plunging thousands of feet deep along the south perimeter and only rough, unpaved roads providing entry from the north, west and northeast, the monument is one of the most remote areas within the 48 contiguous states. No towns or communities lie within its boundaries. To travel anywhere in the monument except its outermost edges requires slowdriving over rough terrain, often in a high-clearance, four-wheel drive or off-highway vehicle.
There are no established services within the monument boundaries and only limited means of communication work effectively to contact anyone for assistance. Cell phones don't work here.
Emergency phone number
1-800-680-5851 – 24 hours a day