On the Laguna Madre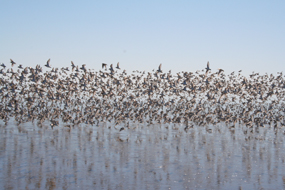 NPS Photo
The Laguna Madre, which is Spanish for "Mother Lagoon," is home to a beautiful diversity in wildlife, vegetation, and unique habitats. Select one of the following topics to learn more about how you can enjoy and explore this rare and beautiful hypersaline lagoon.
Click here to listen to a podcast on the Laguna Madre.
Did You Know?

Beaches in Texas are considered public highways and therefore all vehicles on them must be street-legal and licensed. More...