Saturday October 4, 2014 Program Change

Our Meet the Dairy Cow, Chicken Program, and Park's Past tour of the historic house will be offered on October 4, 2014. However, the Wagon Ride will not take place. Please call the park at 301.839.1176, if you have any questions.
Contact Us
Our street address is:
Oxon Cove Park
6411 Oxon Hill Road
Oxon Hill, Maryland 20745
Our mailing address is:
National Capital Parks - East /Oxon Cove Park
1900 Anacostia Drive, SE
Washington, D.C. 20020

Our telephone number is:
301-839-1176

Our fax number is:
301-567-8050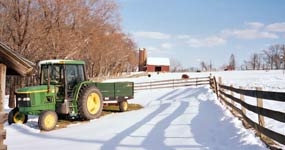 NPS PHOTO.


Did You Know?
The largest horse ever recorded was a Belgian stallion named Brooklyn Supreme. He died in 1948. The two Belgian draft horses that live at Oxon Hill Farm are named Becky and Dixie.