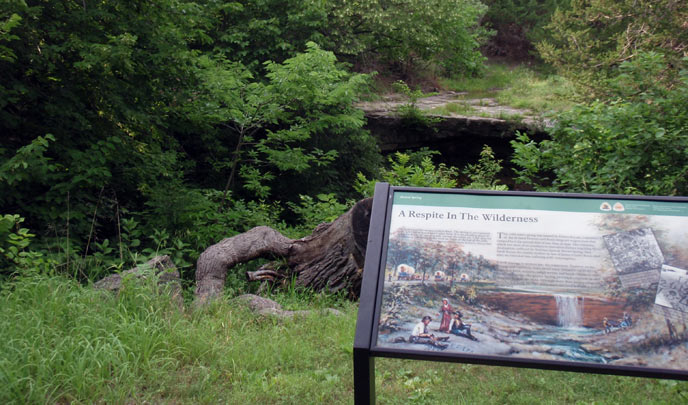 There are no user or entry fees for the Orego National Historic Trail. Fees may be charged at some trail-related federal, state, or locally owned historic sites and interpretive facilities. Please visit Places To Go for an interactive map and extensive list of places to visit by state or our Links and Resources page for useful trip planning websites. Contact information is available for each site to call and find out about fees.
The National Park Service is participating in the Interagency Pass Program, which was created by the Federal Lands Recreation Enhancement Act and authorized by Congress in December 2004. Other participating agencies include the Bureau of Land Management, USDA Forest Service, Fish and Wildlife Service, and Bureau of Reclamation. Information about purchasing the America the Beautiful Passes is available on this website.
Although administered by the National Park Service, the Trail is not a traditional National Park area with campgrounds, lodges and borders. Reservations for camping and lodging may be available in many areas, but you will need to contact the local land managing agency or property owner. Sometimes reservations may be available for guided tours and interpretive programs at Trail sites. Inquire locally with the site manager for this information.
The Links and Resources page includes contact information for many of the interpretive centers and land agencies that manage trail resources.