Olympic Hot Springs Road Closed

The Elwha Valley's Olympic Hot Springs Road is closed to public entry beyond the Altair Campground during removal of the Glines Canyon Dam. Olympic Hot Springs is not accessible from the Elwha.
Elwha River Closures

Boating is prohibited on the Elwha River between Upper Lake Mills Trail to Altair Campground.
Changes to Visitor Services Due to Sequestration

Due to mandatory, across the board budget cuts, some visitor services at Olympic National Park have changed. See the Plan Your Visit section for more information.
Ranger-Led Programs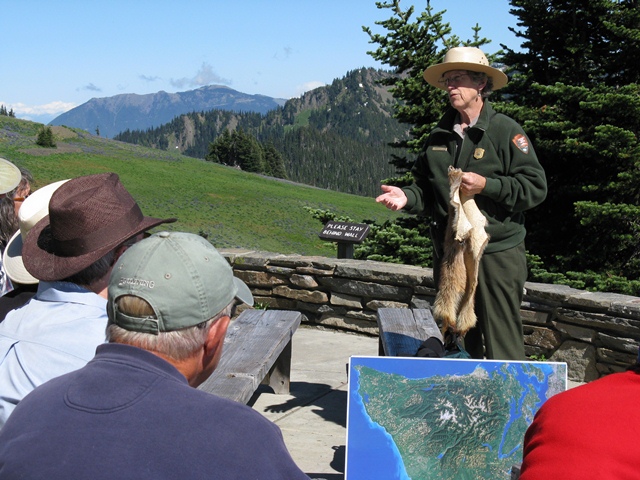 NPS
Ranger-led programs are available throughout the summer at popular destinations and campgrounds throughout Olympic National Park. This is a great way for visitors of all ages to learn more through ranger-guided interpretive walks, campfire programs and more.
A schedule of events is located on Page 8 of the park's official newspaper, The Bugler.

Did You Know?

Did you know that in 1988, Congress designated 95% of Olympic National Park as Wilderness. The Olympic Wilderness is a part of the National Wilderness Preservation System. More...