Olympic Hot Springs Road Closed

The Elwha Valley's Olympic Hot Springs Road is closed to public entry beyond the Altair Campground. Olympic Hot Springs is not accessible from the Elwha. The road is expected to re-open by Summer 2015.
Safety Advisory: Mountain Goats

NPS has received reports of aggressive mountain goats near trails at Hurricane Ridge, Royal Basin, Seven Lakes Basin, Lake of the Angeles, & Grand Pass. Visitors are required to maintain a distance of at least 50 yards from all wildlife. More »
Ranger-Led Programs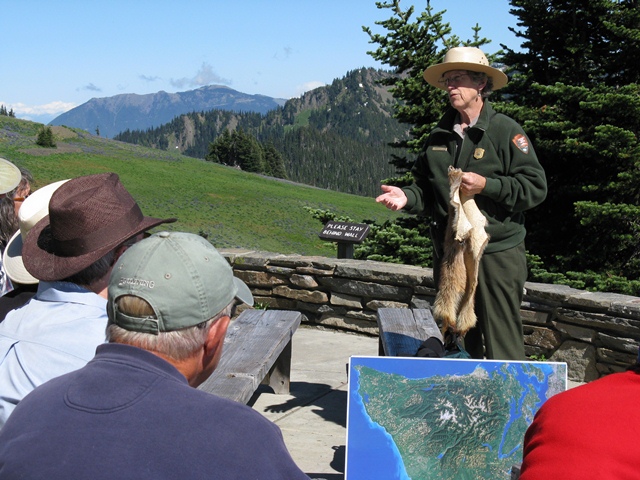 NPS
Ranger-led programs are available throughout the summer at popular destinations and campgrounds throughout Olympic National Park. This is a great way for visitors of all ages to learn more through ranger-guided interpretive walks, campfire programs and more.
A schedule of events is located on Page 8 of the park's official newspaper, The Bugler.

Did You Know?
The Belted Kingfisher will hover in place directly over a river, lake, or pond, watching for fish before diving to catch them.