Loading the player...

The Smell of Cedars in the Rain

The Smell of Cedars Steeped in Rain is a wordless love letter to Olympic National Park created by student filmmaker Eliza Goode. The film was shot over a period of a couple of months during the fall of 2014 and January 2015. Goode made the film for her final thesis project for her MFA in Science and Natural History Filmmaking at Montana State University. Original music for the film was scored and performed by Washington-based band Rabbit Wilde. 

Duration:

12 minutes, 24 seconds

Credit / Author:

Eliza Goode

Date created:

2015-09-14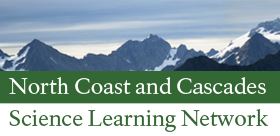 Produced by North Coast and Cascades Science Learning Network
National Parks are our national treasures, which protect living, breathing ecosystems and the cultural history of the American public. Whether monitoring natural ecosystems or studying historic sites, national park scientists are stewards of our nation's crown jewels. Working unobtrusively and mostly out of sight, park scientists do the rigorous science needed to document park ecological health and to conserve historical riches. Science Minute Movies profile staff in eight Pacific Northwest national parks and offer behind-the-scenes looks at science in action.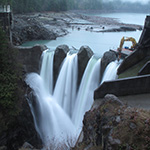 Restoring the Elwha River Webisode Series
This series of webisodes, produced by Wings over Watersheds, chronicles the removal of the Elwha Dam and Glines Canyon Dam - the largest dam removal project in United States history.