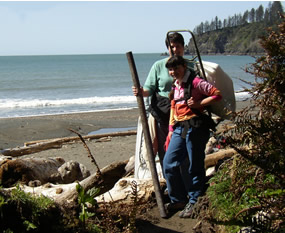 Things to Do
At last, sunshine and warm temperatures are forecast for the weekend, so why not consider a day in Olympic National Park?
Two special events are scheduled for Saturday, the Washington Coast Cleanup and Junior Ranger Day. Both promise to be fun-filled events, perfect for kids and their families.
Rather spend some quiet time in the rain forest? The Quinault North Fork Road has reopened for the first time since the record-breaking storm of December 2. The North Fork Campground also opened today, one week ahead of schedule.