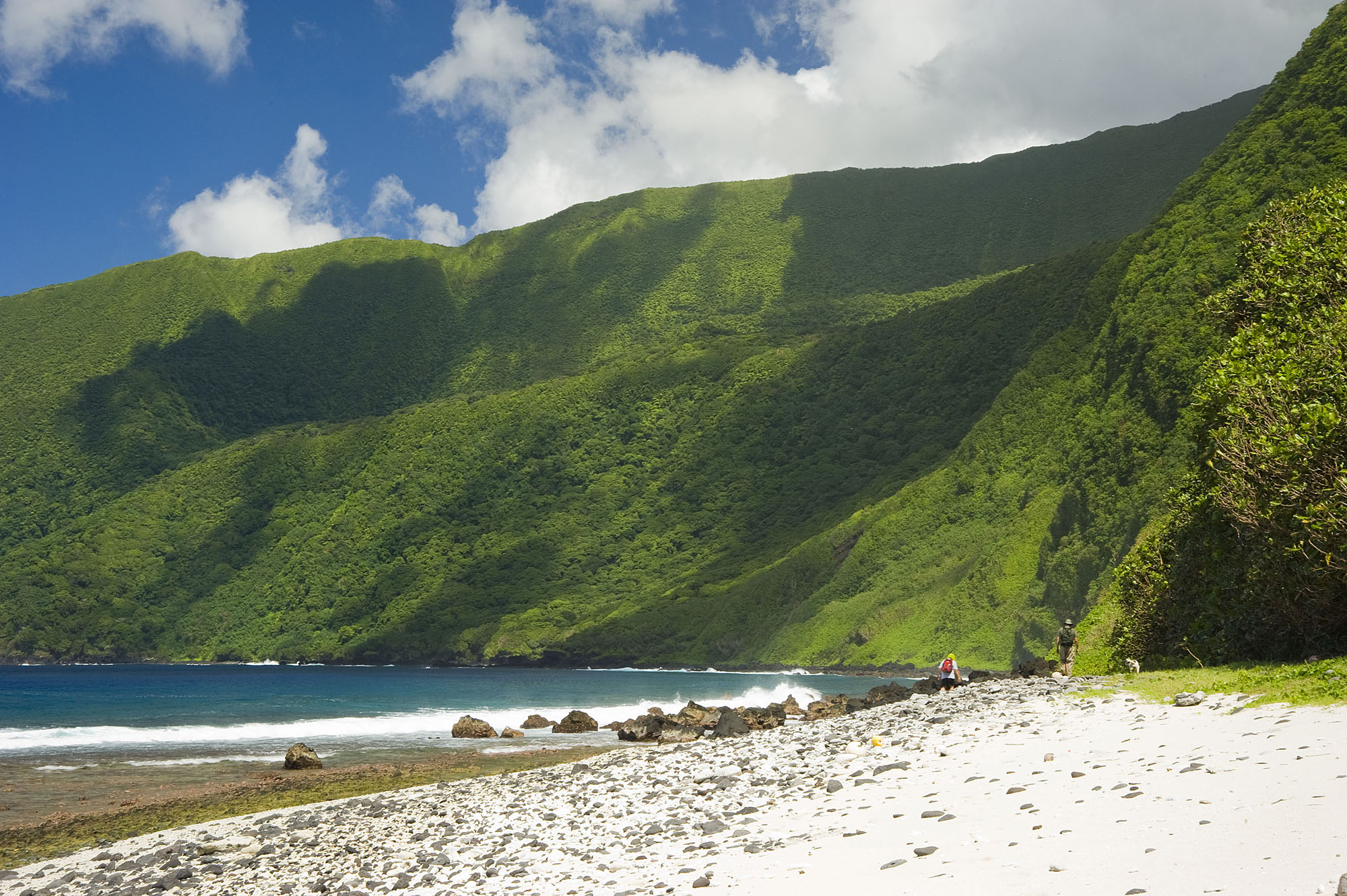 NPS / Michael Larson
Climate
Warm, humid and rainy year-round, but there is a long, wet summer season (October through May) and a slightly cooler and drier season (June through September).

Weather
American Samoa is in the South Pacific Ocean, between the Equator and the Tropic of Capricorn. A tropical climate prevails. Temperatures are warm or hot year-round (high 70's to low 90's F) with high humidity. Rain showers are frequent. Rain showers may last only for a few minutes, or last all day. The average annual rainfall in the drier portions of the island is 125 inches to as much as 300 inches in the highest mountains. Tropical storms are more prevalent during the rainy season (November to May).
Current Weather: National Weather Service

Current Weather and Webcam: Ofu Ranger Station (Manu'a Islands)