Work With Us
Experience your America by building a fulfilling career by joining the National Park Service. The National Park Service preserves unimpaired, the natural and cultural resources and values of the national park system for the enjoyment, education, and inspiration of this and future generations.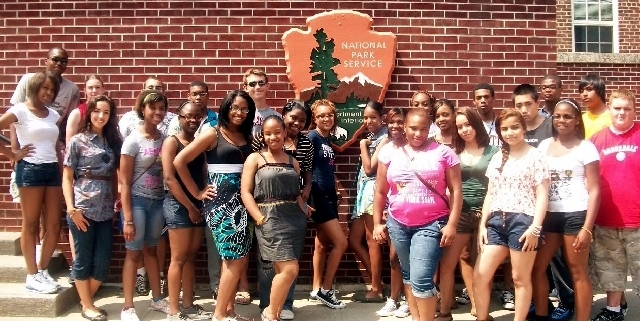 NPS PHOTO
Summer Job Opportunities for Youth in New York Harbor
Looking for a different, exciting summer job that challenges you and trains you in new skills? Students, ages 15-18, can apply for summer work at National Parks throughout New York Harbor through two dynamic programs.
The Youth Conservation Corps (YCC) places students in a variety of duties at National Parks in New York Harbor. See and hear what YCC students in the summer of 2009 had to say about their work experience in these video podcasts.
The Youth Intern Program (YIP) invites students to make a multi-year commitment to work for the National Park Service as they prepare for a career with the agency. Interns work 40 hours per week in the summer and intermittently during the rest of the year. Work on weekends may be required. Returning YIP interns are expected to mentor new recruits. Applications for the YIP Program will again be accepted in 2013; please email us for more information.