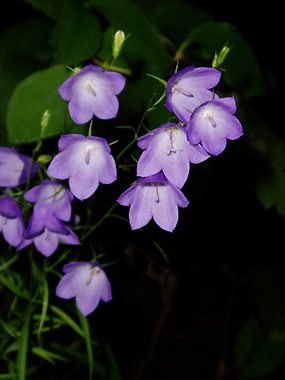 NPS photo
In north central Nebraska, the 100th Meridian splits the middle of the Niobrara River Valley. Here humid eastern and dry western air masses collide, creating a unique mixing zone for several species of plants and animals. Six major ecosystem types converge in the valley including northern boreal forest, western forest, eastern deciduous forest, tallgrass prairie, mixed-grass prairie, and shortgrass prairie. Approximately 160 plant and animal species are found at the edge of their distributional ranges here, and several bird species such as indigo and lazuli buntings, yellow-shafted and red-shafted flickers, and Baltimore and Bullock's orioles have been known to hybridize in the valley.
The National Park Service oversees management of the Niobrara in by facilitating cooperation between the U.S. Fish and Wildlife Service, Nebraska Game and Parks Commission, Niobrara Council, The Nature Conservancy, local governments, and private landowners.
Visitors are asked to join in the mission of preservation by following rules and regulations, and by respecting the property rights of adjacent private landowners. Through continued good stewardship by all the Niobrara will remain a treasure to be cherished by future generations.