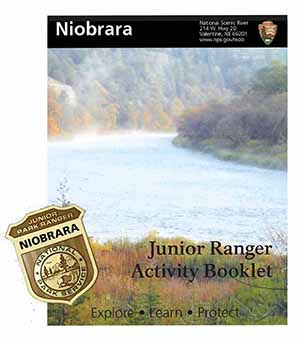 NPS Photo
New in 2013: Become a Junior Ranger at Niobrara National Scenic River!

By becoming a Junior Ranger, you become part of an American tradition. The effort you display shows that you've made a commitment to explore, learn about, and protect the things that make the Niobrara a national treasure.
The booklet is designed for ages 5 -12, but all are welcome to participate. You can pick up a Junior Ranger Booklet at our Headquarters Office in Valentine, at Fort Niobrara Wildlife Refuge, or Smith Falls State Park. Once you've finished the activities you'll recieve your very own Junior Ranger Badge.
You can check your answers online here.

Ranger Programs
Scheduled Ranger Programs take place on Saturday nights and Sunday mornings from Memorial Day through Labor Day. Pick up a program flyer, check out our facebook page, or call the park for more information..
Niobrara National Scenic River also provides ranger-led programs for school groups and community organizations custom designed to meet the specific group's learning objectives. Scheduling depends on staff availability. Contact us to discuss the possiblities at (402) 376-1901.

Other Programs for Kids
WebRangers- designed for kids where you can create your own "Ranger Station" and try fun activites while learning about America's national parks! Wild and Scenic Rivers protect 1/4 of 1% of America's rivers. Discover more about them through games and activites on this site.

The Niobrara Council Education Program sponsors day camps for children in the summer and after-school nature club activites during the school year. Contact them for details at (402) 376-2793 or visit their web site at www.niobraracouncil.org
Fort Niobrara National Wildlife Refuge also has a Junior Ranger program ($1.00 fee) Upon completion of the program kids receive a badge, have their photo taken, a newsletter and a 15% discount on book store items.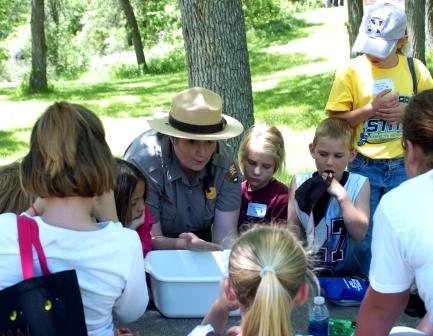 Laura Vroman