Hours change

Starting June 1st until September 1st, the visitor center will be open Sunday through Saturday from 9:00 AM to 4:30 PM and federal holidays.
Plan Your Visit
The National Park Service has a temporary Visitor Center in the Nicodemus Township Hall located south of the Roadside Park off Highway 24. The Visitor Center has exhibits, an audio-visual program, and a bookstore. Also, don't forget to stamp your Passport while you're there! The temporary Visitor Center is the only one of the five historic buildings fully accessible to the public, but the foyer of the AME Church has been opened to allow visitors to view the interior. If you would like to explore the town on foot, a walking tour brochure is available at the Visitor Center.

Want to know more about Nicodemus? Make an appointment to visit our research library located at 510 Washington Avenue.

 

Brochures - Request a brochure be mailed to you.

 

A partnership between the National Park Service and Amtrak allows you to visit and learn more about the National Park Service through the Trails and Rails program or Amtrak To Parks program.

 

Want to stay current on the latest events? Connect with Nicodemus National Historic Site on Facebook
Did You Know?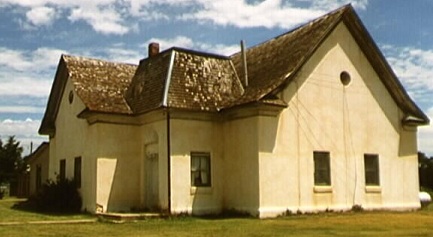 The congregation of the First Baptist Church (1877- present) has held worship service in five different structures: a dugout, a soddie, a small limestone structure, a large limestone structure which still remains, and now a red brick building north the old limestone structure.