Hours change

Starting June 1st until September 1st, the visitor center will be open Sunday through Saturday from 9:00 AM to 4:30 PM and federal holidays.
Our Staff & Offices
Staff
Angela Wetz - Superintendent
Robert Brogden - Maintenance Worker
William Doerrer - Facility Operations Specialist
Phyllis Howard - Park Ranger
Michelle Huff - Park Ranger
Joseph Randall - Administrative Assistant
James Roessler - Maintenance Worker
Office
Nicodemus National Historic Site
510 Washington Avenue Apt. B1
Nicodemus, Kansas 67625
785-839-4321 phone office
785-839-4325 fax
Visitor Center
304 Washington Avenue
(Township Hall)
785-839-4322 phone
Hours are 9:00 am until 4:30 pm CST except for Thanksgiving Day, Christmas Day, and New Year's Day.
Did You Know?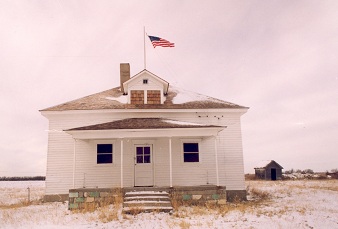 The first school house to be built in Graham County, Kansas was built in Nicodemus. The school started out in a dugout.