Hours change

Starting June 1st until September 1st, the visitor center will be open Sunday through Saturday from 9:00 AM to 4:30 PM and federal holidays.
Our Staff & Offices
Staff
Angela Wetz - Superintendent
Robert Brogden - Maintenance Worker
William Doerrer - Facility Operations Specialist
Phyllis Howard - Park Ranger
Michelle Huff - Park Ranger
Joseph Randall - Administrative Assistant
James Roessler - Maintenance Worker
Office
Nicodemus National Historic Site
510 Washington Avenue Apt. B1
Nicodemus, Kansas 67625
785-839-4321 phone office
785-839-4325 fax
Visitor Center
304 Washington Avenue
(Township Hall)
785-839-4322 phone
Hours are 9:00 am until 4:30 pm CST except for Thanksgiving Day, Christmas Day, and New Year's Day.
Did You Know?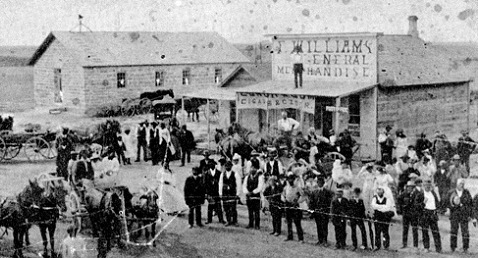 In its heyday, Nicodemus had many clubs, fraternal society, and social organizations. Today a marker stands on the site of the Masonic Hall.