Laws & Policies
Superintendent's Compendium of Designations, Closures, Permit, Requirements and Other Restrictions Imposed under Discretionary Authority. (PDF 47.7KB)
Firearms Information:
As of February 22, 2010, a new federal law allows people who can legally possess firearms under applicable federal, state, and local laws, to legally possess firearms on lands owned by the National Park Service in this park.
Most lands within the boundaries of Nicodemus National Historic Site are privately owned or owned by other government entities. It is the responsibility of visitors to understand and comply with all applicable state, local, and federal firearms laws before entering this park. As a starting point, please visit the Kansas state websites.
http://www.ksag.org/page/concealed-carry
http://www.kslegislature.org/legsrv-statutes/getStatuteInfo.do (statute 21-4204)
Firearms: Frequently Asked Questions (PDF 64KB)
Did You Know?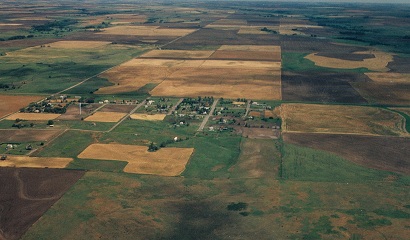 Some Nicodemus residents have continuing the farming tradition of their ancestors, and are experimenting with African grains like Teff which are well suited to the semi-arid climate.