Things To Do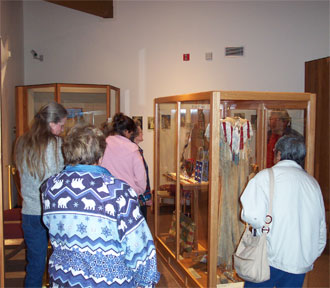 NPS Photograph
Nez Perce National Historical Park offers a unique National Park experience. With thirty-eight sites in four states, the park encompasses sites that stretch across the traditional homeland of the Nimiipuu. There are activities at the parks visitor centers at Spalding, Big Hole National Battlefield, and Bear Paw Battlefield. There are also many other activities throughout the region. Join us in experiencing the story of the Nimiipuu.
If you need some ideas on what to do while you are here in Nez Perce country, we can give you some ideas with some outdoor and indoor activities as well as some insight into what else you can see in the Lewis-Clark Valley.
Bear Paw Battlefield is the last clash of arms between the Nez Perce fleeing the US Army in 1877. It's also the the eastern most site of the park.


Did You Know?

For centuries the Nez Perce used Tolo Lake or Tepalewam as a gathering place. In June, 1877 the Wallowa Nez Perce paused here before their final move to the Reservation. Brooding over past injustices, warriors raided homes on the Salmon River, precipitating events that would trigger the 1877 War.