The management team and entire staff of the Natchez Trace Parkway are dedicated to preserving the resources of the Natchez Trace Parkway for future generations. In addition, the Natchez Trace National Scenic Trail, Tupelo National Battlefield Site, and Brices Crossroads National Battlefield Site are all administered by the Natchez Trace Parkway. For more information about park management you may contact the Superintendent's Office.
Mary Risser, Superintendent
Natchez Trace Parkway
2680 Natchez Trace Parkway
Tupelo, MS 38804
662-680-4005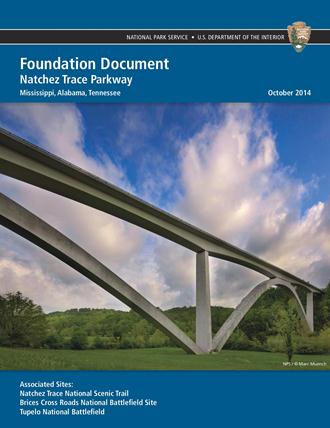 Foundation Document
Completed in October 2014, the Natchez Trace Parkway's foundation document (PDF) is a formal statement of the parkway's core mission and provides a basic understanding of the park's purpose, significance, and fundamental resources and values. It serves as the basis for park management decisions and answers critical questions such as what are the park's legal and policy requirements, special mandates, and key planning and data needs.