Photos & Multimedia
The images available here are guaranteed royalty-free. Their use is not limited; however, please credit "National Park Service" where appropriate.
More Information
Please contact us if you require more information about these images.


Did You Know?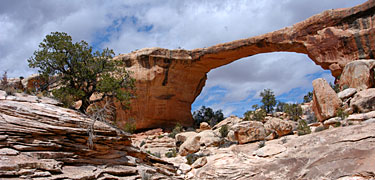 Sipapu means "the place of emergence," an entryway by which the Hopi believe their ancestors came into this world. Kachina is named for rock art on the bridge that resembles symbols commonly used on kachina dolls. Owachomo means "rock mound," a feature atop the bridge's east abutment.