Park Planning
Current park planning documents are made available for public review via the National Park Service Planning, Environment and Public Comment (PEPC) website. PEPC is an online collaborative tool dedicated to facilitating the NEPA/NHPC process in conservation planning, environmental impact analysis, and informed decision-making. PEPC allows parks to improve efficiency and implement agency guidelines.
Documents Open for Public Review
Other Plans and Projects
A list of park projects without documents open for review can be found at http://parkplanning.nps.gov/nabr.


Did You Know?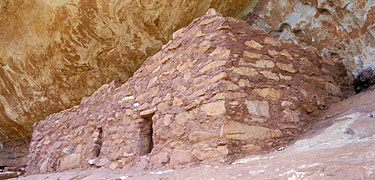 Horsecollar Ruin is a major attraction at Natural Bridges, and one of the best-preserved ancestral Puebloan sites in the area. Named because the doorways to two structures resemble horse collars, the site was abandoned more than 700 years ago. More...