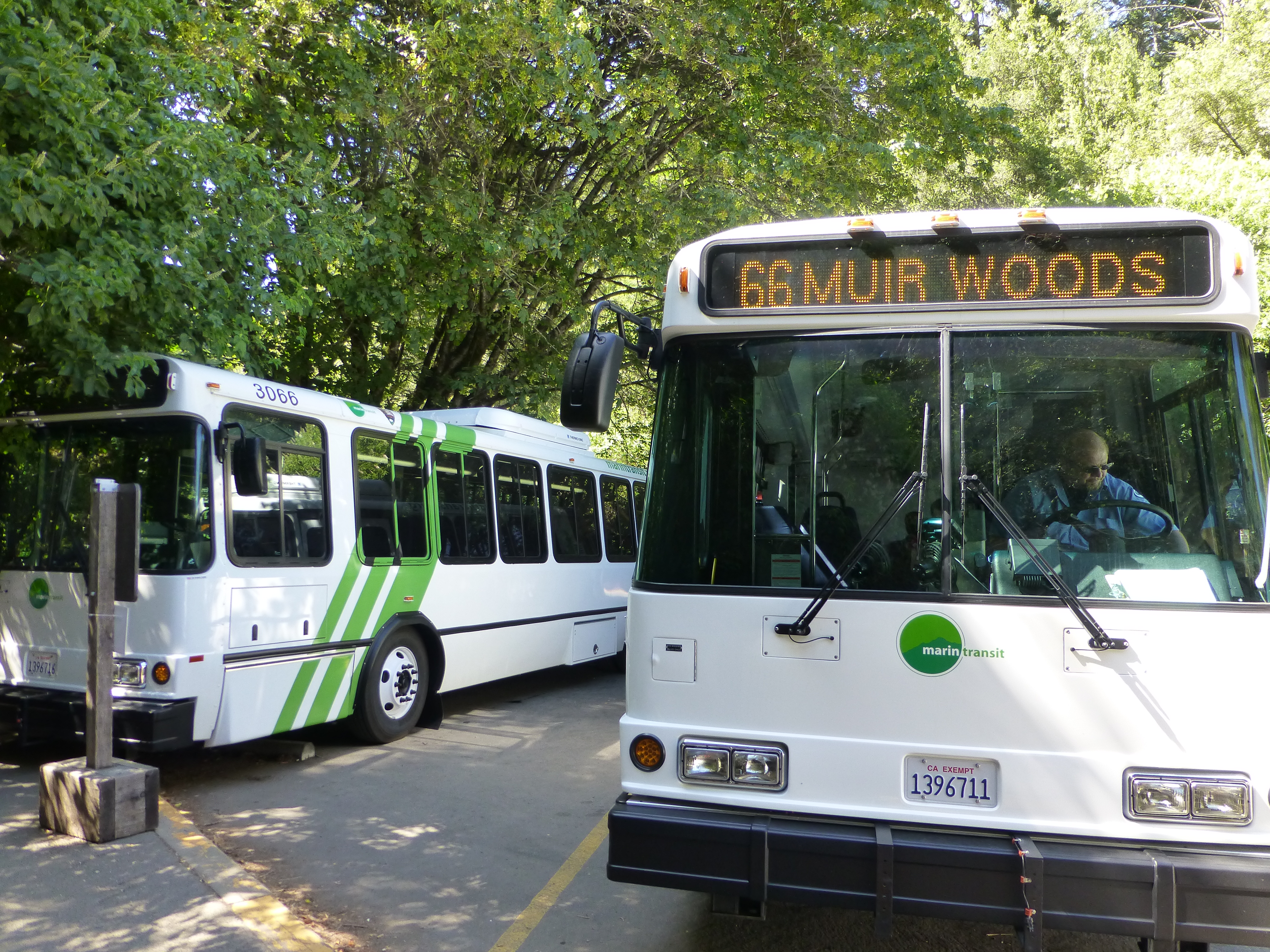 NPS photo by Ranger Lou Salas Sian
No public transit serves Muir Woods at this time of year.
Thanksgiving weekend - Saturday and Sunday November 28-29, the Muir Woods Shuttle will operate! Avoid the hassle of the parking lots and take the shuttle. Check marintransit.org for the schedule.
Address
Muir Woods National Monument
1 Muir Woods Road
Mill Valley, CA 94941
GPS Coordinates
Lattitude: 37 degrees 53.519 minutes North
Longitude: 122 degrees 34.253 minutes West
No Cell Phone Service
Please enjoy (and remember to plan ahead for) no cell phone service in Muir Woods! If you are taking a taxi service to the park, ask the driver to return to pick you up as you are not able to make a phone call or use internet on your phone to call a taxi otherwise.


Transit & Trails

Find information on how to access any of the park's trails by walking, biking, car, and/or bus. Read More