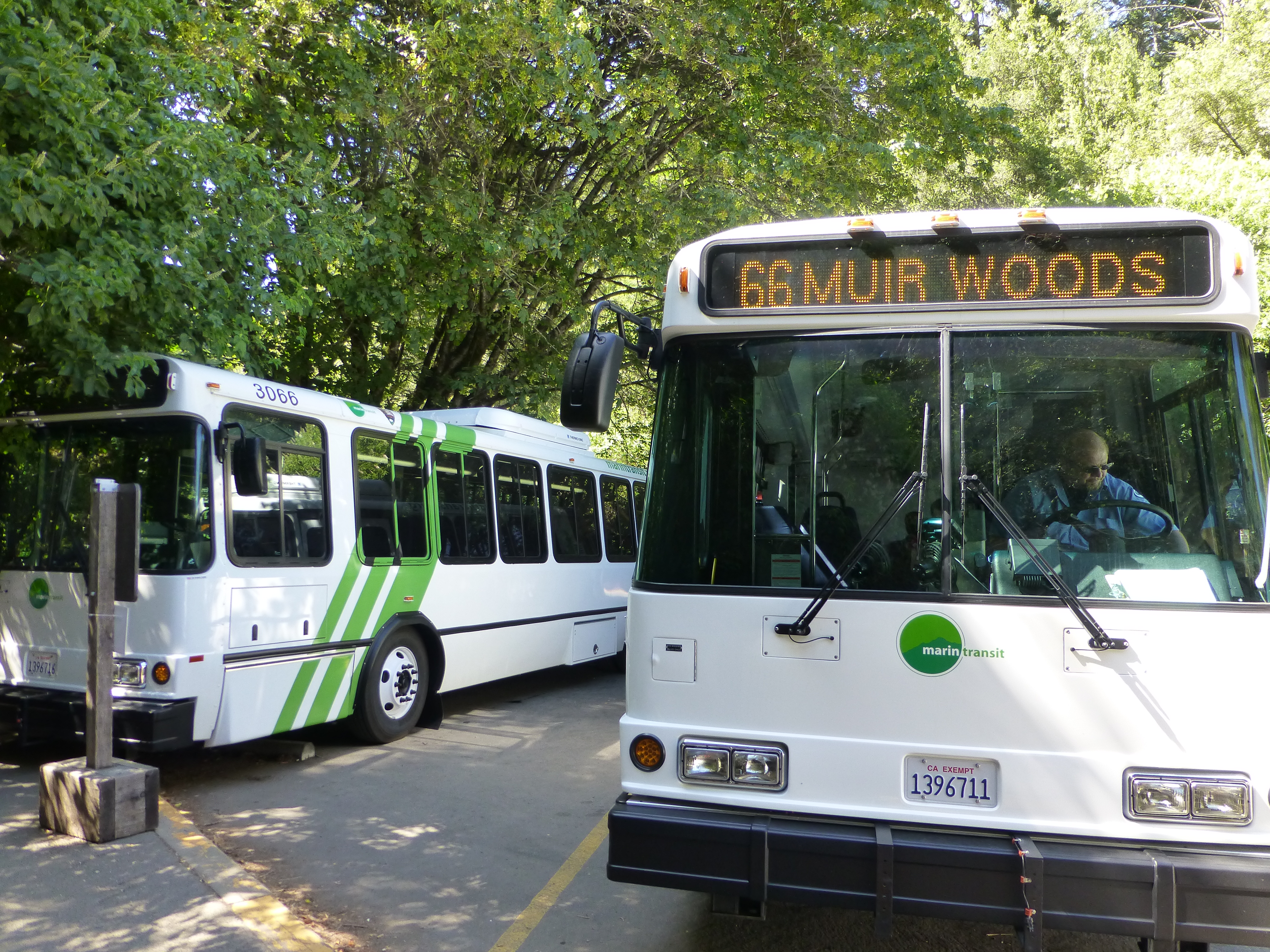 NPS photo by Ranger Lou Salas Sian
Avoid the hassle of the parking lot and ride the Muir Woods Shuttle. Now through August 14 the shuttle is running every day. After August 14, it only runs on weekends. The shuttle picks up passengers near Highway 101 and in Sausalito near the ferry. The Muir Woods Shuttle operates from April 4, through October 25, 2015.
Address
Muir Woods National Monument
1 Muir Woods Road
Mill Valley, CA 94941
GPS Coordinates
Lattitude: 37 degrees 53.519 minutes North
Longitude: 122 degrees 34.253 minutes West
No Cell Phone Service
Please enjoy (and remember to plan ahead for) no cell phone service in Muir Woods! If you are taking a taxi service to the park, ask the driver to return to pick you up as you are not able to make a phone call or use internet on your phone to call a taxi otherwise.


Transit & Trails

Find information on how to access any of the park's trails by walking, biking, car, and/or bus. Read More