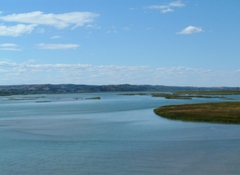 NPS Photo
39 Mile Reach - Fort Randall Dam to Running Water, SD
The 39-mile reach begins immediately downstream from Fort Randall Dam at Pickstown, South Dakota, and continues to Running Water, South Dakota. Flows on this reach are influenced by controlled releases from Fort Randall Dam. The water discharge rate can change hourly. The normal rate of flow is 3 to 5 mph.

For current flows out of Fort Randall Dam click here...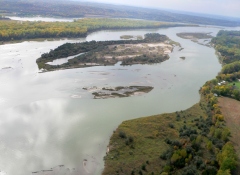 NPS Photo
59-Mile Reach - Gavins Point Dam to Ponca State Park
The 59-mile reach stretches from about one mile below Gavins Point Dam to Nebraska's Ponca State Park. Gavins Point Dam regulates water flow on this reach of the river. The river channel follows a winding course. There are many snags and sandbars.
For current flows out of Gavins Point Dam click here...


Note: 16,000 CFS indicates low water, over 40,000 indicates very high water.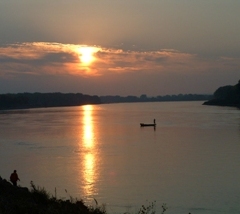 NPS Photo