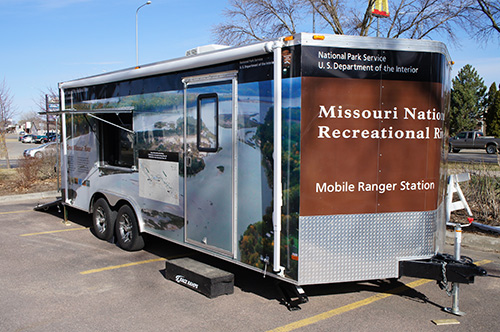 NPS photo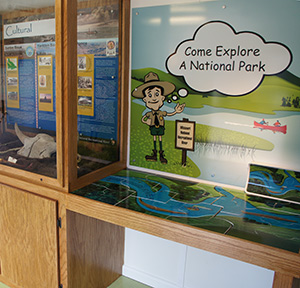 NPS photo
The visitor center that brings the park to the people!
Brand new for the 2014 season is Missouri National Recreational River's Mobile Ranger Station. The outside displays images of the Wild & Scenic Missouri River, a map, and a video screen. Inside, you'll find exhibits on the park's natural and cultural resources, kids' activities, a touchscreen display, and a ranger to answer your questions.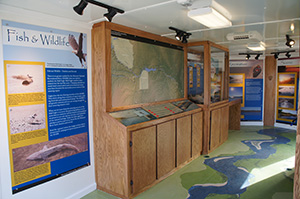 NPS photo
Visit the Mobile Ranger Station this summer at our partner sites and at community events.
Would you like to have the Mobile Ranger Station visit your school or community event? Contact the park in Yankton at 605-665-0209.
Mobile Ranger Station Locations
Check back here in the spring for our 2015 schedule.