Mississippi River Companion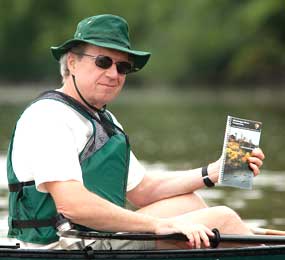 Recreational opportunities within the 72-mile Mississippi National River and Recreation Area are both varied and plentiful. Whether you are biking or walking along the river's shores, fishing in a floodplain lake, or boating its waters, the new Mississippi River Companion is an excellent resource for finding boat ramps, trails, and recreational opportunities along one of the world's great rivers.
Maps in the Companion cover a 72 mile stretch of the Mississippi and Minnesota Rivers from roughly Ramsey in the north Metro area, through Minneapolis/St. Paul, to just south of Hastings, Minnesota.

You can download (
PDF
, 8mb) an abbreviated version of the
Mississippi River Companion
from this page, or view and print individual maps below. A free full version, which also contains sketches of the fascinating human and natural history of this stretch of the Mississippi River, are available upon request and in person at the
Mississippi River Visitor Center
.
Northern Suburbs and Communities

Minneapolis and St. Paul

Southern Suburbs and Communities

Did You Know?

The river is so shallow at Lake Itasca that children can walk across the Mississippi. Between Governor Nicholls Wharf and Algiers Point in New Orleans, the Mississippi is more than 200 feet deep.