Mississippi River Companion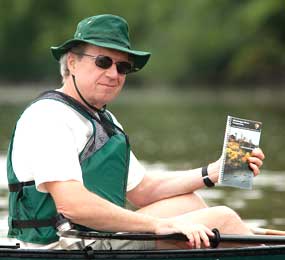 Recreational opportunities within the 72-mile Mississippi National River and Recreation Area are both varied and plentiful. Whether you are biking or walking along the river's shores, fishing in a floodplain lake, or boating its waters, the new Mississippi River Companion is an excellent resource for finding boat ramps, trails, and recreational opportunities along one of the world's great rivers.
Maps in the Companion cover a 72 mile stretch of the Mississippi and Minnesota Rivers from roughly Ramsey in the north Metro area, through Minneapolis/St. Paul, to just south of Hastings, Minnesota.

You can download (
PDF
, 8mb) an abbreviated version of the
Mississippi River Companion
from this page, or view and print individual maps below.
Northern Suburbs and Communities
Minneapolis and St. Paul
Southern Suburbs and Communities

Hastings/Prescott Area

Did You Know?

At Lake Onalaska, near LaCrosse WI, the Mississippi River is about 4 miles wide. The combination of water held behind Lock and Dam #7 and water held by damming the Black River form this broad reach of the Mississippi River.