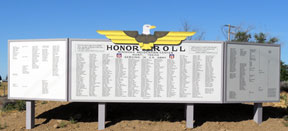 NPS
One of the first things that you see as you enter Minidoka National Historic Site is a large three panel structure topped with a Bald Eagle cutout with bright yellow and dark brown wings and a white head: the Minidoka Honor Roll.
Learn about the original Honor Roll.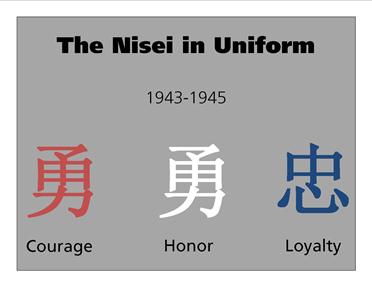 Explore what life was like for those that served in the US Armed Forces during World War II. What ways were Japanese-American allowed to serve? Where did they serve? How was their service viewed on the Home Front? Check out this exhibit to learn more...