Volunteer
Volunteers-In-Parks (VIPs)
To accomplish its important duties of preservation and education, the National Park Service relies on the efforts of volunteers who give their time and expertise to help achieve the National Park Service mission.

Volunteers play a key role at Maggie L. Walker National Historic Site and are active in many areas of park operations.
Volunteers:
• Greet visitors and provide information about the park and the National Park Service in the park visitor center.
• Staff special events.
• Conduct research and assist with administrative tasks.

The benefits of volunteering at Maggie L. Walker National Historic Site are unlimited!

Volunteers will:
• Learn about the Maggie L. Walker and the National Park Service
• Receive training in Maggie L. Walker National Historic Site history, operations, and procedures
• Have a flexible schedule
• Enjoy the satisfaction and experience in communicating with and helping park visitors while representing the National Park Service
• Be recognized for sharing their time, knowledge, and expertise
Not sure how to contribute? Which volunteer task is right for you? Volunteer jobs can be developed around individual interests and the park's ongoing projects and goals. Take a few moments to tell us more about yourself or group by filling out an application and sending it to the following address:
Maggie L. Walker National Historic Site
3215 E. Broad Street
Richmond, VA 23223
ATTN: Volunteer Coordinator
Or contact the Volunteer Coordinator at 804-771-2017.
For more information on the National Park Service volunteer program visit: http://www.nps.gov/volunteer
Did You Know?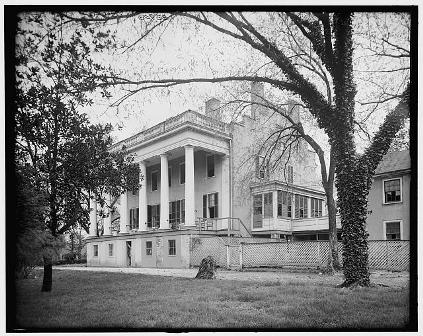 In 1864, Maggie Walker was born in the Richmond, Virginia home of Elizabeth Van Lew, a staunch abolitionist and famous spy for the North. Maggie's mother Elizabeth worked for Van Lew as a housekeeper.