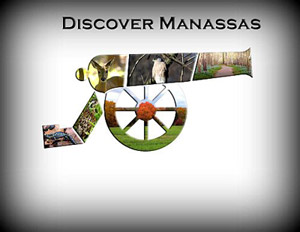 Bryan Gorsira
Manassas National Battlefield Park, established in 1940, preserves the sites of the First and Second Battles of Manassas. These important battlegrounds and associated monuments are nestled in over 5000 acres of meadows, woodlands and streams. The Resource Management division oversees these historic lands for their important contribution to local and regional biodiversity. The purpose of this webpage is to educate visitors to the various species and natural resources that occur here.

The park has recently been selected as an Audubon Important Area. Selection was based on the Park's quality grasslands and numerous bird species (54 confirmed breeders) that occur here. For more information: www.audubon.org

The park is also now listed as a stop under Virginia's Birding and Wildlife trail, a program managed by the Virginia Department of game and Inland Fisheries. For more information on this program;

Species lists can be found under the "Animals" section of this web page. To date we have documented 168 bird, 26 mammal, 23 reptile and 19 amphibian species within the park.
---
La Naturaleza y la Ciencia
Manassas National Battlefield Park, fundada en 1940, conserva los sitios de la primera y segunda batallas de Manassas. Estos importantes campos de batalla y monumentos asociados se encuentran en más de 5000 hectáreas de prados, bosques y riachuelos. La división de gestión de los recursos supervisa estas tierras históricas por su importante contribución a la biodiversidad local y regional. El propósito de esta página web es educar a los visitantes de las diferentes especies y los recursos naturales que se encuentran aquí.


El parque ha sido seleccionado recientemente como un área importante para Aves Audubon. Selección se basó en la calidad de pastizales del parque y numerosas especies de aves (54 criadores confirmados) que se producen aquí. Para más información: www.audubon.org

El parque también ahora aparece como una parada bajo la observación de aves y vida silvestre del estado de Virginia trail, un programa administrado por el Departamento de Virginia Department of Game and Inland Fisheries. Para obtener más información sobre este programa;listas de especies de flora y fauna
www.dgif.virginia.gov/wildlife/vbwt
pueden encontrarse en la sección de "Animales" de esta página web. Hasta la fecha hemos documentado 168 Ave, mamífero 26, 23 reptiles y 19 especies de anfibios en el parque.