Campground Campfire Ban Lifted

Effective immediately, campfires are allowed in established fire rings in campgrounds and day-use areas throughout Lake Roosevelt National Recreation Area. Lakebed fires and other forms of open flame, like tiki torches, are still prohibited. More »
Things To Know Before You Come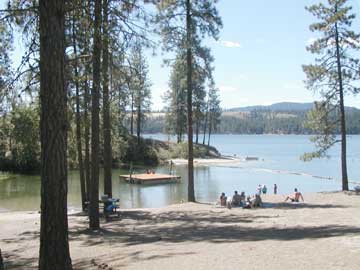 Before visiting Lake Roosevelt there are a few things to check out to make sure you have a fun, exciting and safe visit to our beautiful park.
Here are just a few things to consider:
Check out the Lake Roosevelt Forum page here!

Did You Know?

A common rumor at Lake Roosevelt is that the National Park Service controls the lake level. This is not true. The lake level is controlled by Bureau of Reclamation computers that optimize lake levels for only five things: flood control, power production, irrigation, dam repairs, and salmon runs.