Fire Restrictions Now Include All Open Flame

Due to extreme conditions, all fires at Lake Roosevelt National Recreation Area are prohibited effective August 1, 2014, until further notice. No open flames are permitted. This includes but is not limited to wood fires, charcoal fires, and tiki torches More »
Enterprise Boat-in Campground Reopened

Effective immediately, the Enterprise Boat-in Campground is open and available for camping on a first-come, first-served basis. More »
Things To Know Before You Come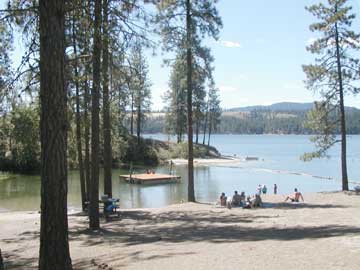 Before visiting Lake Roosevelt there are a few things to check out to make sure you have a fun, exciting and safe visit to our beautiful park.
Here are just a few things to consider:
Check out the Lake Roosevelt Forum page here!

Did You Know?

Lake Roosevelt is the primary flood control reservoir on the Columbia River. The lake level can rise up to 4 feet per day in spring and drop 1 foot per day in summer. When shoreline camping, find out what the lake level is and don't put a tent close to the water unless you want a chilly surprise.