Boating is one of the most popular activities every summer at Lake Meredith!
Currently, boat ramps at Sanford-Yake, Fritch Fortress, Cedar Canyon and Harbor Bay are open for public use.
There is no fee associated with boating on Lake Meredith. Remember to have your motorized boat registered in accordance with federal and state regulations and ensure that you have the required safety equipment. The National Park Service is concerned for the safety of all visitors; therefore we strictly enforce boating safety regulations.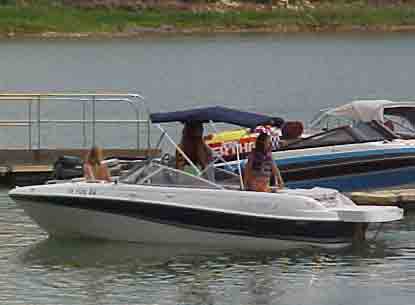 NPS Photo
Weather changes in the Texas Panhandle very quickly. We attempt to notify boaters of inclement weather by sending patrol boats around the lake with a siren. Also, wind warning systems have been installed at Sandy Point and Fritch Fortress. These systems have a wind-driven propeller, which will activate stroble lights when the winds reach 20 mph.