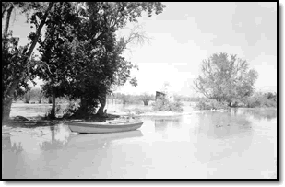 Nevada Historical Society
The National Park Service protects and preserves more than 380 sites of cultural, historic and natural significance. From the stone dwellings at Mesa Verde to the Civil War battlefield at Gettysburg and here at the ruins of St. Thomas, we learn about those who lived before us.
We rely on you to help us safeguard these treasures. Please help us by reporting illegal activities such as offroad vehicle use, vandalism, and theft of historic artifacts. You can call a park ranger at 1.800.680.5851(emergencies only) or 702.293.8998 (non-emergencies).