Road to Exit Glacier Closed for the Winter

The Herman Leirer Road (also known as the road to Exit Glacier) is closed to all vehicle traffic for the 2014-2015 winter season. Please see "Current Conditions" for the latest updates. More »
Wildlife Safety
Treat wildlife with respect. Bring binoculars and enjoy viewing animals from a distance. Bear and moose can be extremely dangerous if they are startled or approached, especially mothers with young.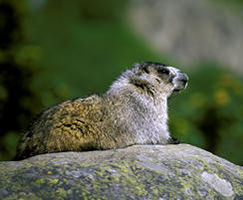 © Ron Niebrugge—www.wildnatureimages.com
Never feed wild animals. This includes all park animals; birds, squirrels, marmots, otters etc., not just bears. Learning to beg for and/or rely on human foods is extremely harmful for all wild animals, big or small. Be careful not to leave wrappers, crumbs, or other food trash after picnicking or snacking on the trails.
Avoid setting up camp on or near game trails. Keep your camp clean. Cook and eat away from your sleeping area. Store your food by locking it in your vehicle, using a bear-proof storage container or hanging it well above the ground and away from tree trunks.


Did You Know?

River otters defecate in certain spots to mark their territory. Researchers in Kenai Fjords National Park have discovered that these "latrine sites" enrich the soil, allowing plants to grow in those spots that aren't found anywhere else close by.