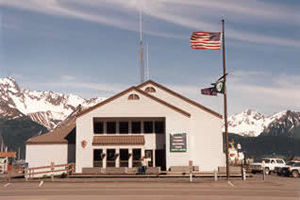 NPS Photo
Kenai Fjords National Park Visitor Center
The park's visitor center is located in the small boat harbor of the town of Seward, Alaska, and is a great place to visit either before or after your boat tour of Kenai Fjords.
The center offers information, an auditorium for showing our many park films, interpretive displays, and rangers are available to answer questions about the area.
Directions / Accessibility / Pet Policy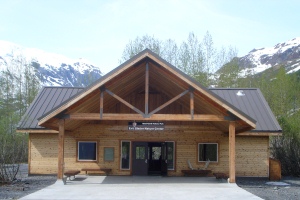 NPS Photo
Exit Glacier Nature Center
The nature center is the trailhead for all that the Exit Glacier area has to offer, including the Harding Icefield trail.
The building includes exhibits about the Exit Glacier area, an Alaska Geographic bookstore, and rangers to help answer questions about the area.
Directions / Accessibility / Pet Policy