Visitor Centers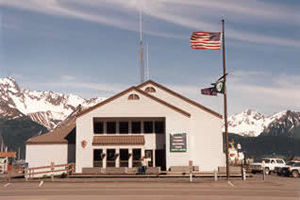 NPS Photo
Kenai Fjords National Park Information Center
The park's Information Center is located at 1212 4th Avenue in Seward, next to the Small Boat Harbor. The Center offers maps, publications, videos, interpretive displays, and other information. The Center is open daily 8:30 am - 7 pm, Memorial Day through Labor Day.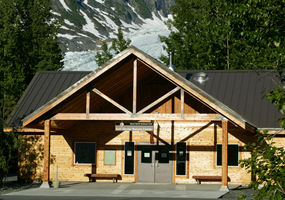 © Ron Niebrugge--www.wildnatureimages.com
Exit Glacier Nature Center
The Exit Glacier Nature Center is open daily, 9am-8pm, Memorial Day weekend through Labor Day. It includes exhibits about the Exit Glacier area and an Alaska Geographic book store. Ranger programs are offered daily.


Did You Know?

"Killer whales" or orcas are actually quite friendly and often inquisitive about humans. In fact, the group of "resident killer whales" pictured here feeds entirely on fish.  Only "transient killer whales" eat marine mammals. No wild killer whale has ever hurt a human being.