Visitor Centers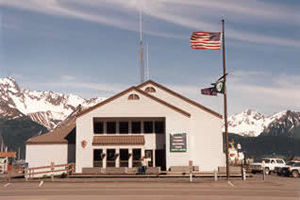 NPS Photo
Kenai Fjords National Park Information Center
The park's Information Center is located at 1212 4th Avenue in Seward, next to the Small Boat Harbor. The Center offers maps, publications, videos, interpretive displays, and other information. The Center is open daily 8:30 am - 7 pm, Memorial Day through Labor Day.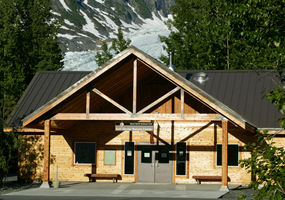 © Ron Niebrugge--www.wildnatureimages.com
Exit Glacier Nature Center
The Exit Glacier Nature Center is open daily, 9am-8pm, Memorial Day weekend through Labor Day. It includes exhibits about the Exit Glacier area and an Alaska Geographic book store. Ranger programs are offered daily.


Did You Know?

With 570,374 square miles, Alaska is twice the size of Texas and 1/5 the size of the rest of the United States. It stretches 2,400 miles east-to-west and 1,420 miles north-to-south. Its 6,640-mile coastline is 50 percent longer than the combined east and west coasts of the United States.