Visitor Centers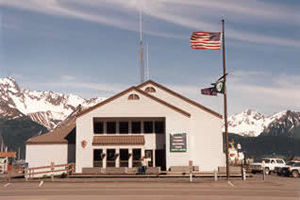 NPS Photo
Kenai Fjords National Park Information Center
The park's Information Center is located at 1212 4th Avenue in Seward, next to the Small Boat Harbor. The Center offers maps, publications, videos, interpretive displays, and other information. The Center is open daily 8:30 am - 7 pm, Memorial Day through Labor Day.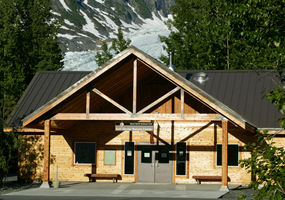 © Ron Niebrugge--www.wildnatureimages.com
Exit Glacier Nature Center
The Exit Glacier Nature Center is open daily, 9am-8pm, Memorial Day weekend through Labor Day. It includes exhibits about the Exit Glacier area and an Alaska Geographic book store. Ranger programs are offered daily.


Did You Know?

River otters defecate in certain spots to mark their territory. Researchers in Kenai Fjords National Park have discovered that these "latrine sites" enrich the soil, allowing plants to grow in those spots that aren't found anywhere else close by.