NO ICE SKATING

For your safety please do not attempt to walk/skate on the ponds and stay on the walkways.
Audrey Peterman linking African Americans to the National Parks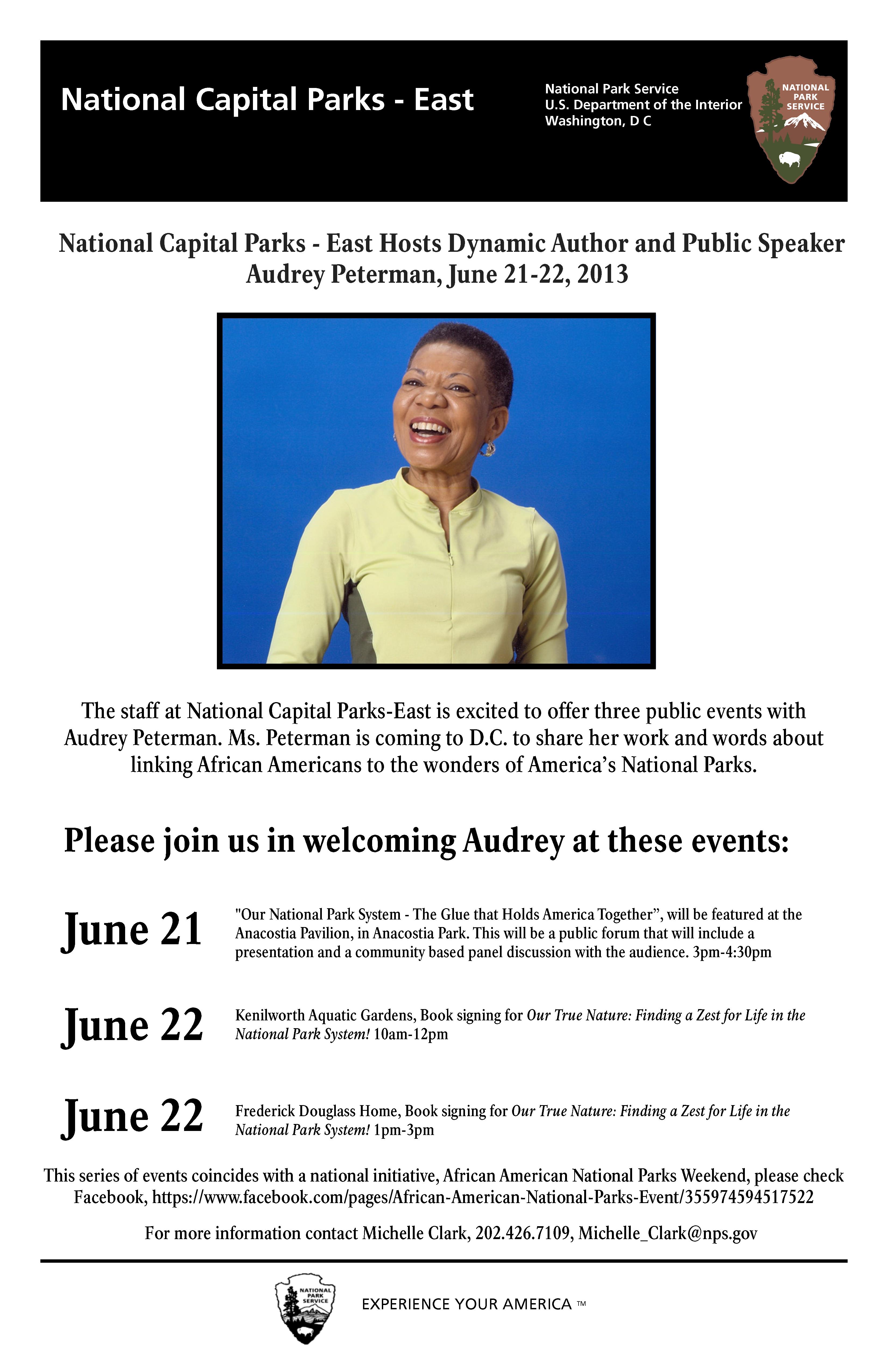 Audrey Peterman
Did You Know?

The great blue heron is a year round resident of Washington, DC. This past year they have been helpful eating invasive fish. More...