Bear Safety in Katmai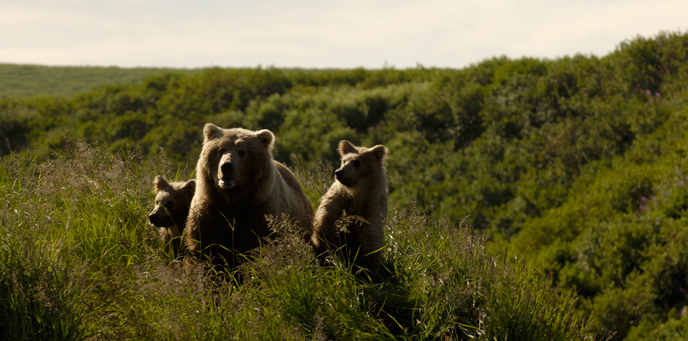 NPS/R. Wood
Oft repeated and rewritten the phrase, "One of your best defenses against bears is your brain," is very true. The more you know about bears, the safer you can be. Preparing mentally for bear encounters is one of the most important steps you can take to keep yourself safe.
Brown bears add an intimidating and exciting element to the Katmai landscape. More bears (approximately 2,200) inhabit Katmai than probably any other national park in world. Expect to encounter bears during your visit.
Become familiar with the suggestions, guidelines, and regulations in the links below, but remember that safe traveling in bear country begins before you arrive. Learning about bears before your visit can help you have a safer and more enjoyable experience. Your help and cooperation is necessary to protect the Katmai experience, Katmai's bears, and everyone's safety at this amazing place.
Bear Spray
Bear Encounters in Katmai
Fishing Around Bears
General Bear Safety Information for Alaska's National Park Lands

Did You Know?

In 1918, the scarcity of beef caused many Alaskans to call for the repeal of all legal protection for bears. Katmai park promoters were cautioned,"the word bear should never be mentioned in connection with establishing a National Monument." Ironically, today visitors flock here to view bears.