Guided Tours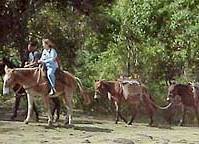 Descend the 2,000 foot sea-cliffs riding on the back of a sure-footed Molokai mule. Contact Kalaupapa Rare Adventure, LLC for information about rates and reservations. The mule-ride operation is located on 'topside' Molokai off Highway 470. near Pala'au State Park and the Kalaupapa overlook. Mule rides on the Kalaupapa Trail can be arranged through
Kalaupapa Rare Adventure, LLC
, a National Park Service concession. For reservations call 800.567.7550 (toll free), or 808.567.6088 (local).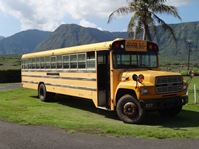 Persons wishing to access the park must prearrange their visit with Damien Tours. Damien Tours, owned and operated by a Kalaupapa resident, offers tours of Kalaupapa and Kalawao daily, except Sundays, Thanksgiving Day, Christmas Day and New Years Day holidays. Call 808.567.6171 for tour reservations and information.


Did You Know?

The oldest building in the Kalaupapa Settlement is the Old Stone Church built in 1853. The thick masonry walls are made of lava rock with coral lime mortar. The structure is now being used as the National Park Service Ranger Station.