Active Bee Swarms on Pali Trail

Bee hives and swarms have been observed in the vicinity of switchback 26 on the Pali (cliff) Trail. Additional hives may be along the trail. Hikers should be observant of their surroundings and exercise caution.
Guided Tours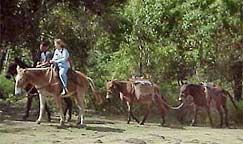 Mule rides on the Kalaupapa Trail can be arranged through
Kalaupapa Rare Adventure, LLC
,a National Park Service concession. For reservations call 800.567.7550 (toll free), or 808.567.6088 (local).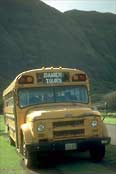 Damien Tours, owned and operated by a Kalaupapa resident, offers tours of Kalaupapa daily, except Sundays and holidays. Call 808.567.6171 for tour reservations and information.


Did You Know?

On December 23, 1866, 35 people gathered together to organize the congregation of Siloama and establish the first church at Kalawao. Siloama means "Church of the Healing Spring". The protestant church structure was dedicated in 1871 and rebuilt in 1966.