Active Bee Swarms on Pali Trail

Bee hives and swarms have been observed in the vicinity of switchback 26 on the Pali (cliff) Trail. Additional hives may be along the trail. Hikers should be observant of their surroundings and exercise caution.
Contact Us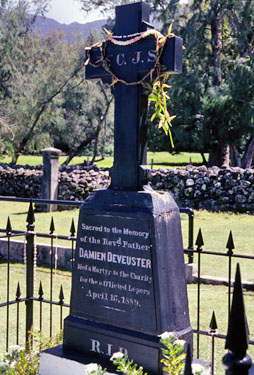 We can be reached at:
Kalaupapa National Historical Park
808-567-6802
POB 2222
Kalaupapa, Hawai'i 96742
email: e-mail us












Did You Know?
Hawaiian Monk seals are endangered and extremely rare. Most reside in the Northwest Islands of Hawaii. Several pups are born each year on the secluded beaches of the Kalaupapa peninsula. More...