Contact Us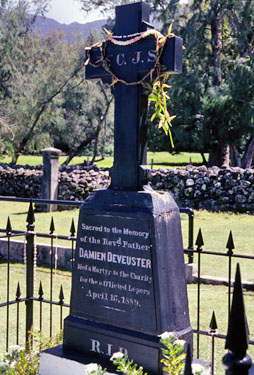 We can be reached at:
Kalaupapa National Historical Park
808-567-6802
POB 2222
Kalaupapa, Hawai'i 96742
email: e-mail us












Did You Know?

On December 23, 1866, 35 people gathered together to organize the congregation of Siloama and establish the first church at Kalawao. Siloama means "Church of the Healing Spring". The protestant church structure was dedicated in 1871 and rebuilt in 1966.