Contact Us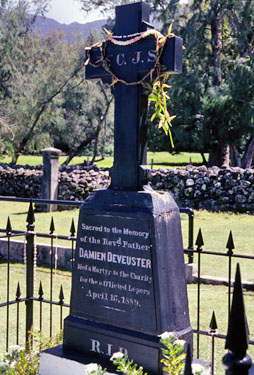 We can be reached at:
Kalaupapa National Historical Park
808-567-6802
PO BOX 2222
Kalaupapa, Hawai'i 96742
email: e-mail us












Did You Know?

Brother Joseph Dutton went to Molokai in 1886 to assist Father Damien and worked among the patients for 44 years. He kept the world posted on Kalaupapa, so his address book contained over 4000 names and bags of mail delivered to him sometimes weighed as much as 50 pounds.