Contact Us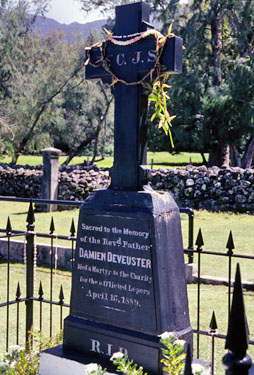 We can be reached at:
Kalaupapa National Historical Park
808-567-6802
PO BOX 2222
Kalaupapa, Hawai'i 96742
email: e-mail us












Did You Know?

On April 15, 1969, exactly 80 years after his death, a statue of Father Damien was unveiled in Statuary Hall in the United States Capitol. An identical statue can also be found in front of Hawaii's State Capitol in Honolulu.