Contact Us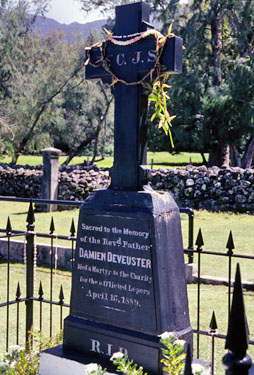 We can be reached at:
Kalaupapa National Historical Park
808-567-6802
PO BOX 2222
Kalaupapa, Hawai'i 96742
email: e-mail us












Did You Know?

Sea cliffs rising two thousand feet above the peninsula and ocean separate Kalaupapa from the rest of the island of Moloka'i. In 1972 this area was designated as the North Shore Cliffs National Natural Landmark, recognized as a significant example of sea cliffs in the nation's natural heritage.