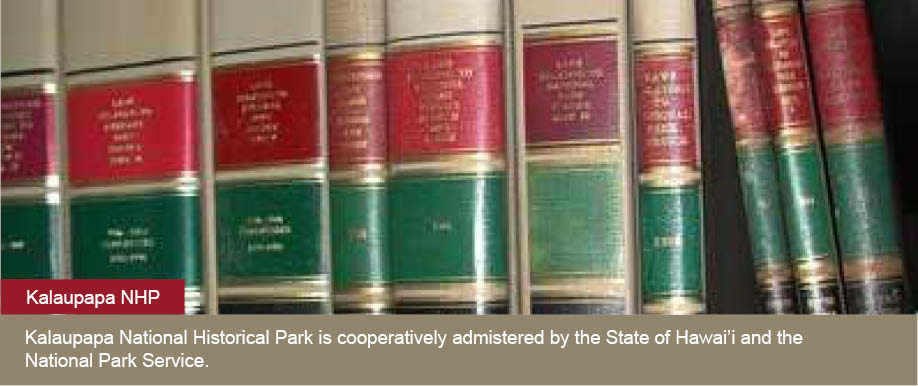 Laws Pertaining to Kalaupapa
Public Law 94-518, Title IV -- October 17, 1976 (established the Kalaupapa National Historical Park Advisory Commission);
view as a pdf file
.
Public Law 96-565 -- December 22, 1980 (established the park) and Public Law 100-202 -- December 22, 1987 (allowed park to lease lands from Hawaiian Homes Commission);
view as a pdf file
.
Hawaii Revised Statutes 326 -- Hansen's Disease and Kalaupapa Settlement;
view as a pdf file
.

The National Historic Sites Act of 1935

National Register of Natural Landmarks
The Secretary of the Interior established the Natural Natural Landmarks Program in 1962 to identify and encourage the preservation of ecological and geological features that are nationally significant examples of the Nation's natural heritage. The North Share Cliffs of Molokai was listed as a NNL in 1972.
View the North Shore Cliffs Landmark description
as a pdf file.

National Park Service Policy
Broad National Park Service policies are relevant to the park. View NPS Policies as pdf files.